This one I made for my best friends birthday.... the little squares you can put you're photo's in. Hope you like it and I love to hear what you think of it.
What you see at the white is a little adressbook with a little photosquare.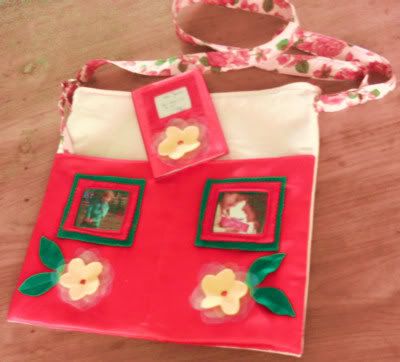 Thank you for looking !