I wanted to make my 3 year old daughter an apron to go with her play kitchen. I didn't have a pattern, and I have
very
little experience with sewing, but I figured, "Eh, how hard can it be?" My first one turned out... well... really sad. I made it out of an orange fabric that is way too thin, for tie-ons I just sewed on strips of cloth, and the pocket I just threw in the middle somewhere and sewed around it. Here are the results.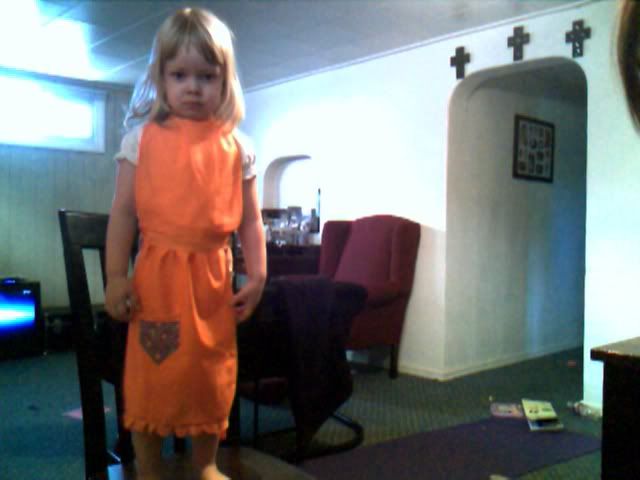 This is my daughter, rather unhappy that I'm making her wear this orange apron when she likes the second one I made better.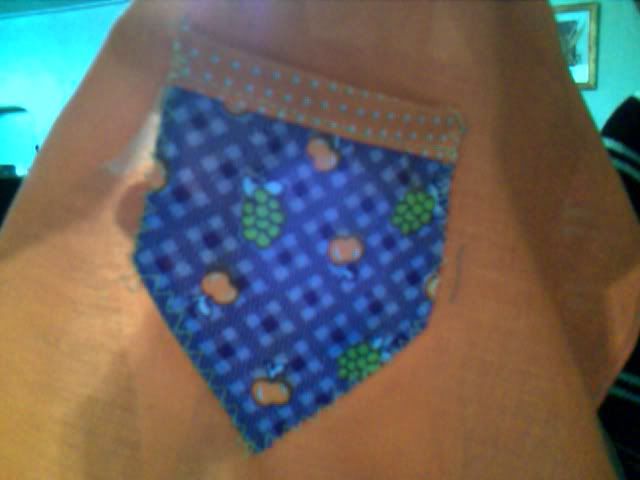 A close up of the not-so-good pocket.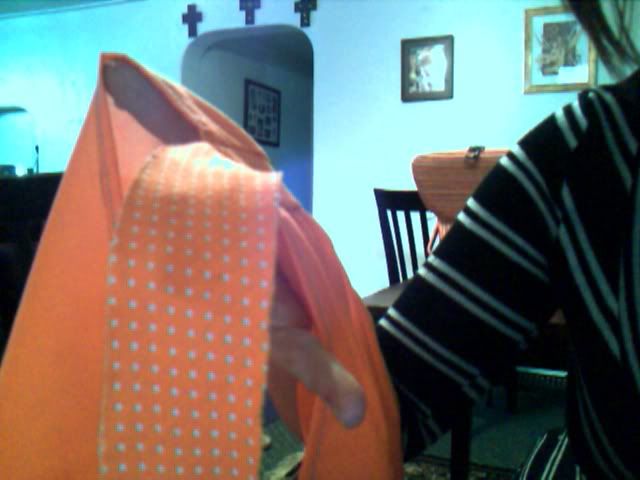 These are my tie-ons. Yeah... I'm kind of embarassed to even post this.
SO, I didn't like the first one, so the next day, I thought I'd try again using what I had learned from the first one.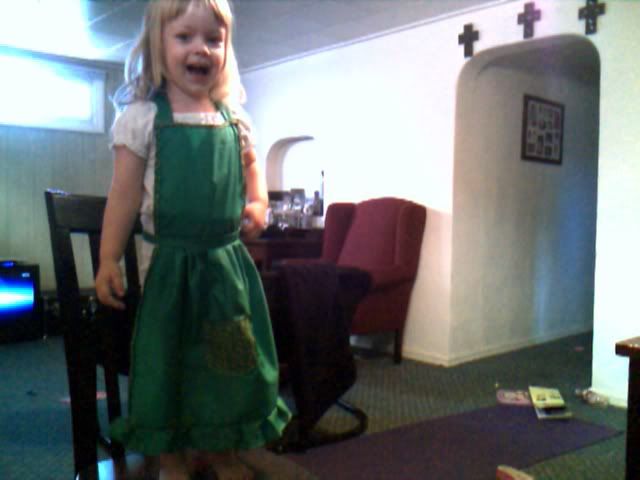 Here is a MUCH happier little girl.
I made the shape of the pocket nicer, hemmed it, and was way more careful about how I sewed around it.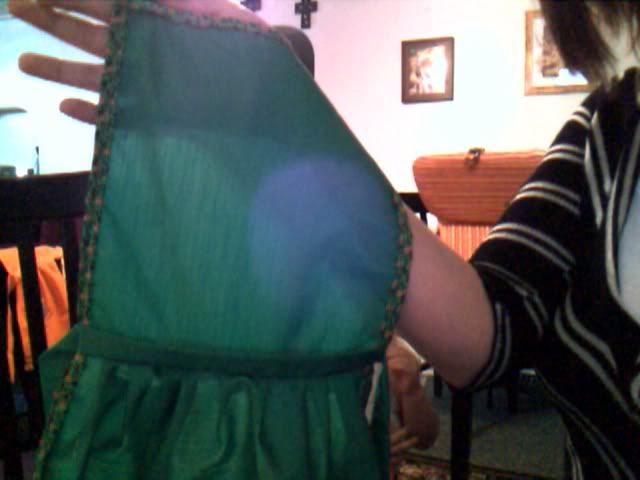 Here is the middle of it, so you can see better how I hemmed around it and how it really just looks better in general.
Wish that these pictures were better, but I'm currently limited to my webcam because my digital camera broke. Tell me what you think!