I made this for a "Craft my Collection" swap. My partner collects cows, and I thought that this would be a somewhat creative thing to make for her. She received her package this morning, so it's okay that I post.
Trixie the Cow (Sorry, it's not a very good picture of her) :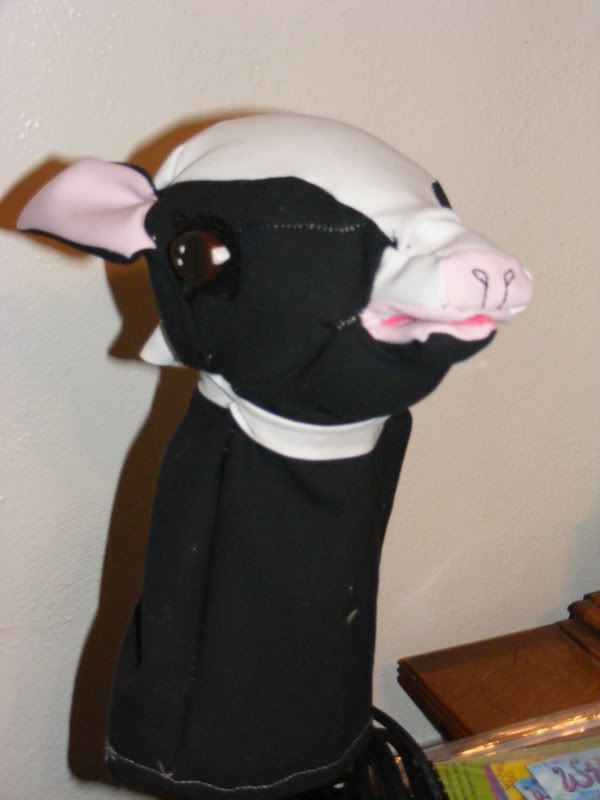 Here's my daughter modelling her (excuse the messy home in the background) :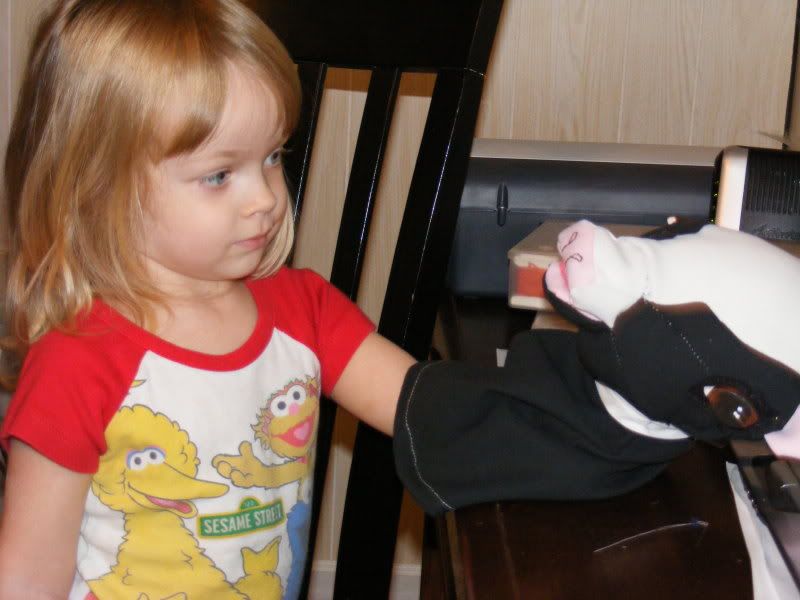 This is the first puppet I've ever made, and I came up with the pattern all by myself.
I made her eyes from polymer clay. She could have been done better, by somebody with more experience (or ANY experience), but I think she has character.