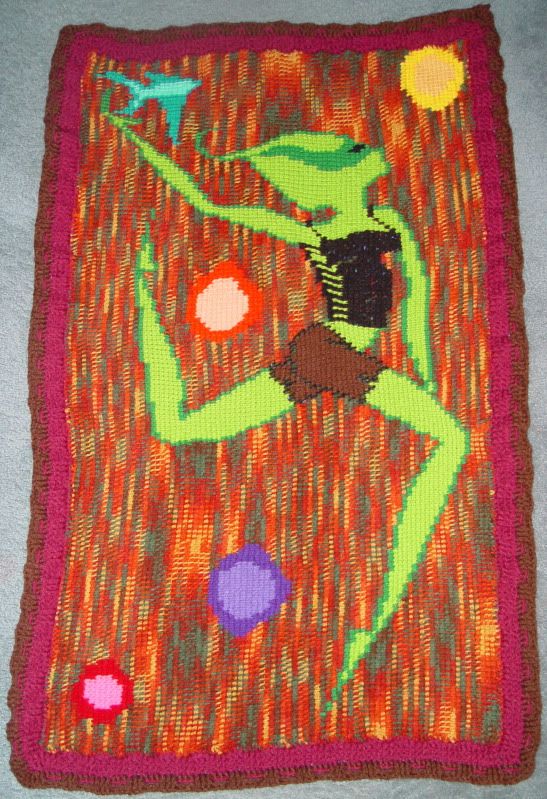 This project all started a while ago when I was looking up Blue Fish Clothing on etsy. (Blue Fish is a line of clothing for larger sized women. They are pricey and etsy sometimes has sellers with used Blue Fish clothes for cheap).
Anyway, I stumbled upon this t-shirt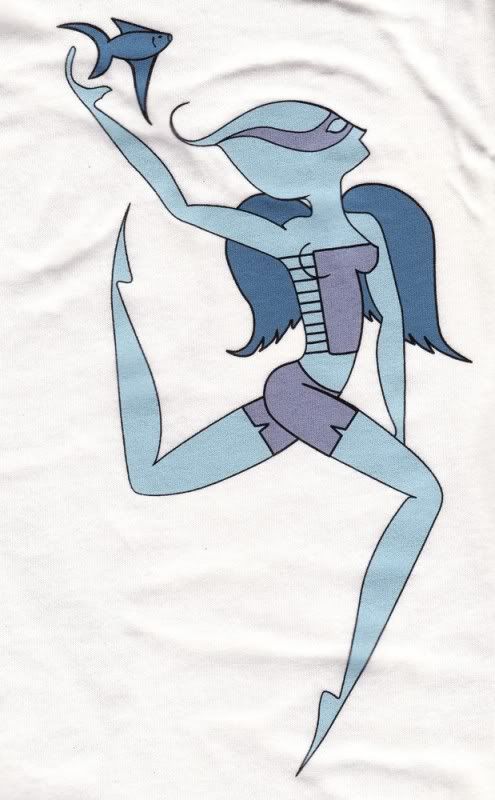 sold by a shop called spitfaced.
It's not from the Blue Fish Clothing line. It's just a t-shirt with a blue angel holding her pet blue fish. (At least that's the description from the seller).
Well, I just loved this design for some reason. It's just awesome-looking!
(I did buy the shirt but it's only a large and I'll probably have to make it into something else like a t-shirt bag or something.)
The back of the shirt has a url for a now-gone website of some kind.
Anyway, I used the above photo of the t-shirt, uploaded it to Microrevolt, and graphed it there.
I decided to de-wing her as she looked so elegant running I didn't think she needed wings anyway.
I changed her from blue to green. I had more green yarn. That's basically why.
I added circles of colors like floating orbs to fill in the background where I thought there was too much blank space.
And I used a variegated yarn in fall colors. It's interesting using variegated yarn in tunisian crochet. You never know what it's going to look like.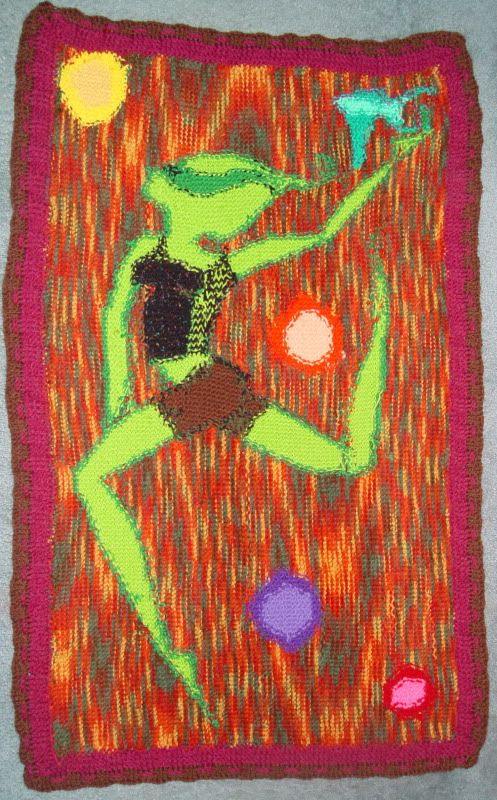 Here's a photo of the back of the afghan.
The afghan measures 28 1/2 inches wide by 46 inches high.
It's tunisian crocheted using a size J cabled afghan hook.
I'd be fun to make her in different colors and different colored backgrounds too.
Well, I hope you all enjoy looking at it. It's really a fun design.