I had bought this shirt in London on vacation, thinking that I would like the fit with a large belt to keep the bottom part under control.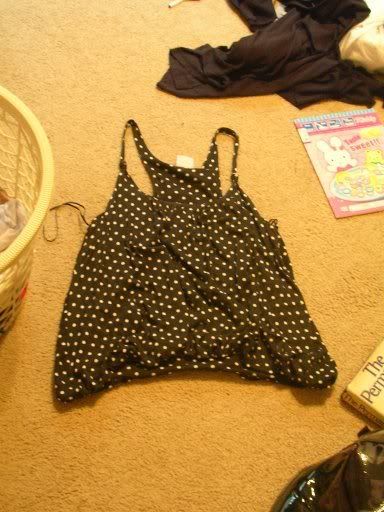 Come to discover that first of all, it practically hung loose on me and second, a belt did nothing for it. However, since I hated to think of wasting about ten dollars, I decided to turn it into a skirt. And since I had no school and didn't/don't have to be at work yet...I decided might as well today.
The front (obviously).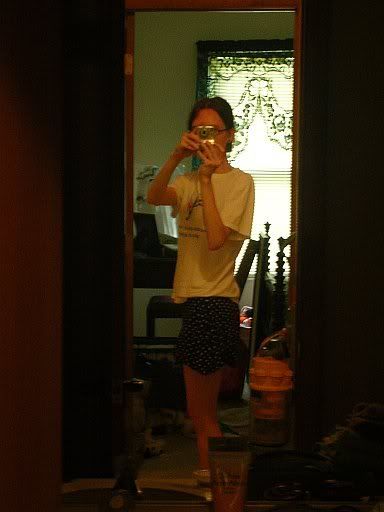 And the side.
It took me maybe forty minutes in all, most of that fiddling with the semi-slippery fabric to make it a fairly even hem at the top. Fortunately, with the bottom the way it is--loose and bubbly, I got away with just a fairly even hem. I added a bit of a dart in at the hips because I have wide hips that mean everything fits there and is loose at the waist. Grainy pictures because no one else is home to help me take pictures. It may well get worn tomorrow to the fair, since it's getting wicked hot and humid.