So I designed this dress for my brothers girlfriend. It was a bit of a task considering I don't normally do my own patterns...lol. She told me what she wanted and showed me a few pics of different styles and we combined them. I think it turned out pretty good. I also made the duct tape dressform it is on because I wanted it to fit her exactly. This dress is fully lined, no crinoline because she didn't want to look "puffy". There is also boning and interfacing because I used taffeta and you know how thin that stuff is. The zipper was a challenge because of the double sash and being able to turn the fabric under, so much bulk! The top is pleated (don't ask the man hours there...yeeep!) I think she will look fab, I am also making my brother a matching tie and pocket square. This is my first attempt at a large dress project and all in all it went very well.
Back shot, has a small train and Me, trying to control the wind!
Frontish view
Side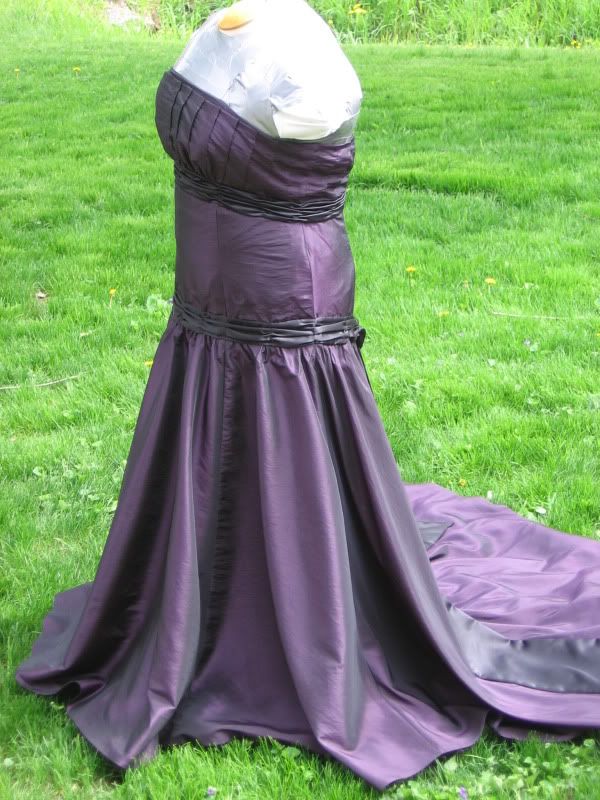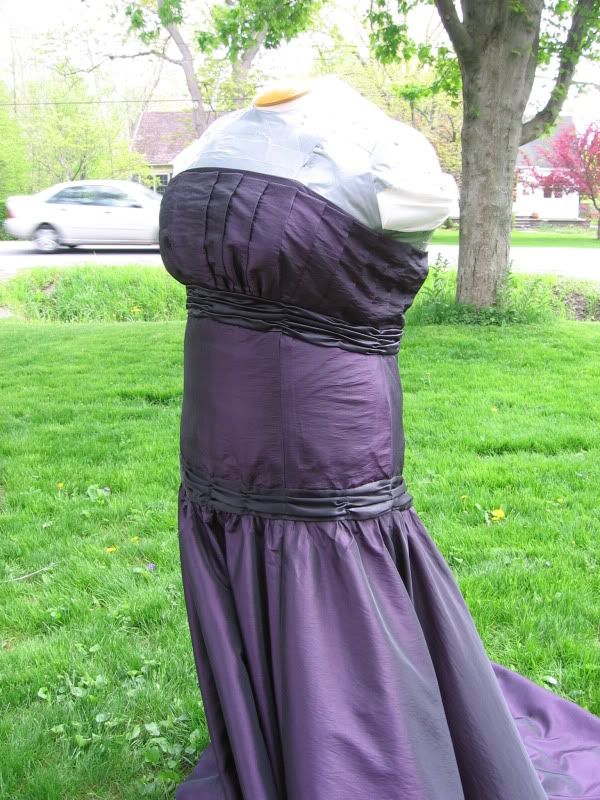 Finally me, so happy to have it done!!!