Hello! I've been a long time lurker on the board, and finally got up the nerve to make my first post! It only took 45 minutes of self-assurance, and spell checking a million times...
My self-consciousness aside, these weren't supposed to be painted, nor even be earrings, but in this particular polymer clay adventure it was just one disaster after another! So I slapped on a few coats of paint and some hardware, and... VIOLA!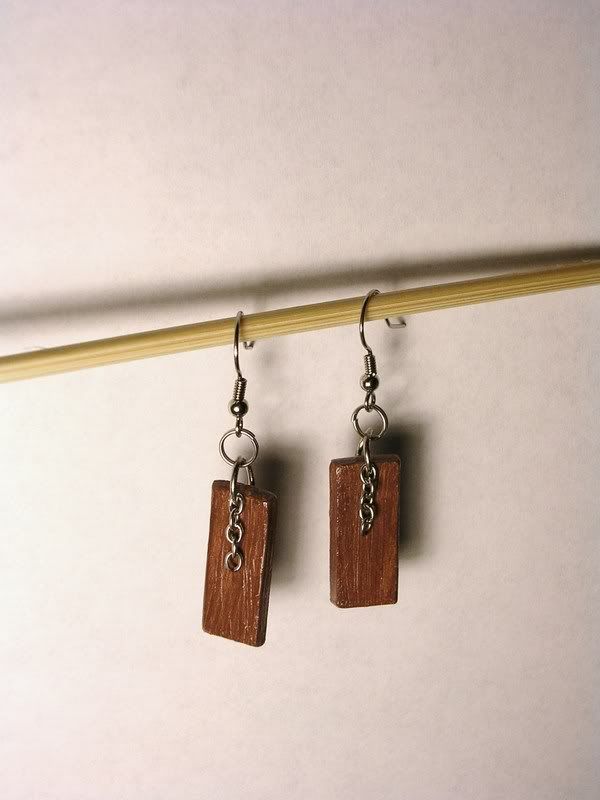 Odd? Ugly?
My roommate said they looked nice, but I think she was just buttering me up so I'd give her some of my cake...
Thank you for looking!