Unbelievable!
I went to the PO this morning on other business, and suddenly the lady pulls out my package from
mandalinn
!
Imagine my astonishment when I found out that it had arrived on
September 23rd
and that they had lost it and only just found it in the mess at the branch!
Imagine my glee when I opened the package! I have been spoiled totally rotten!!! Thankyouthankyouthankyou!
The loot:
Keroppi tote with funky handles. Let's see how long before 2 y/o Neta declares that it's hers. Like h**l she's getting it!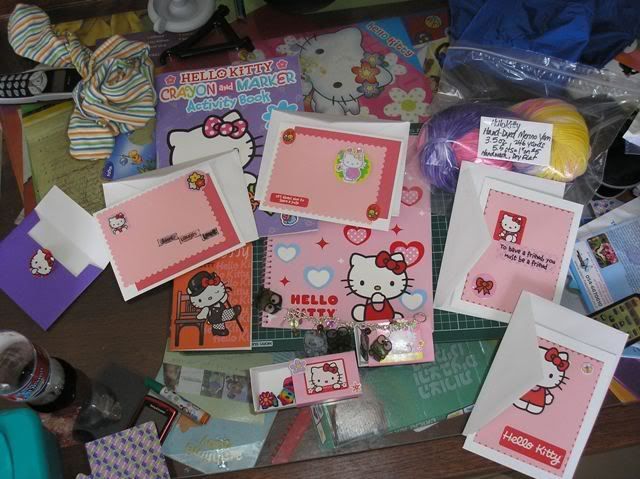 Woot! Pardon me for the mess.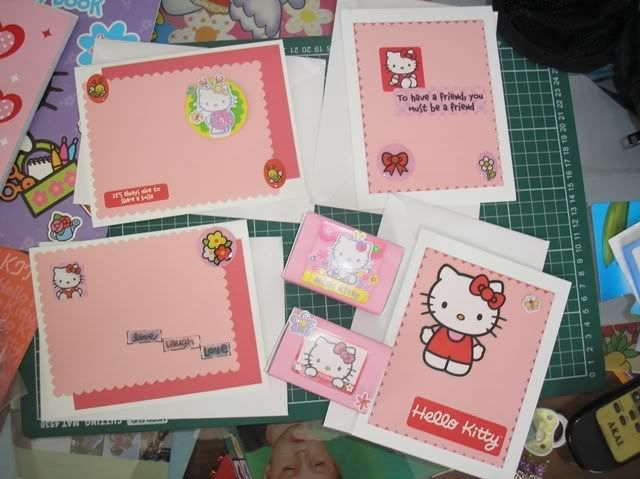 Beautiful handmade cards and matchboxes.
Awesome shrinky dink charm bracelet.
Delicious hand-dyed merino yarn, which just so happens to be in the colors that I wanted for a surprise jacket for Neta.
What an amazing package! I am just sorry Amanda had to worry about it not turning up.
Now pardon me, I am going to sniff my new yarn!
ETA: I forgot to mention the cool crayon and marker activity book (w/ stickers!), the notebook (love notebooks!), and the adorable card with a Cabaret Kitty. Still sniffing the yarn, though.