So i work at Joann and I found this really weird fabric that depicts a romance between an owl and a cat. I'm guessing it must be some old nursery rhyme, or else someone's bad acid trip. Any how, I have two fat quarters of it, and I don't know what to do with it. Any ideas?
Here's the fabric:
so a cat and an owl meet in the forest
they decide to go out to dinner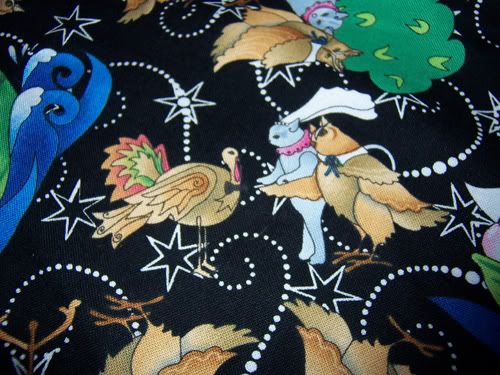 it's true love! so they get married...with a turkey for a priest...
and then they travel on their honeymoon in a canoe...with a jar of honey....
i was thinking a purse or something, but i want the random story of the fabric to be the focus.
so any ideas?
also, any input as to why this fabric is in existance???