hi! my animal friends are all protesting to save the trees! yay! it's kind of a cheesy bag, but I'm a cheesy person, so it all works out
I didn't make the actual tote bag, but I'm reusing this one since I didn't like the design I painted on it a couple years ago.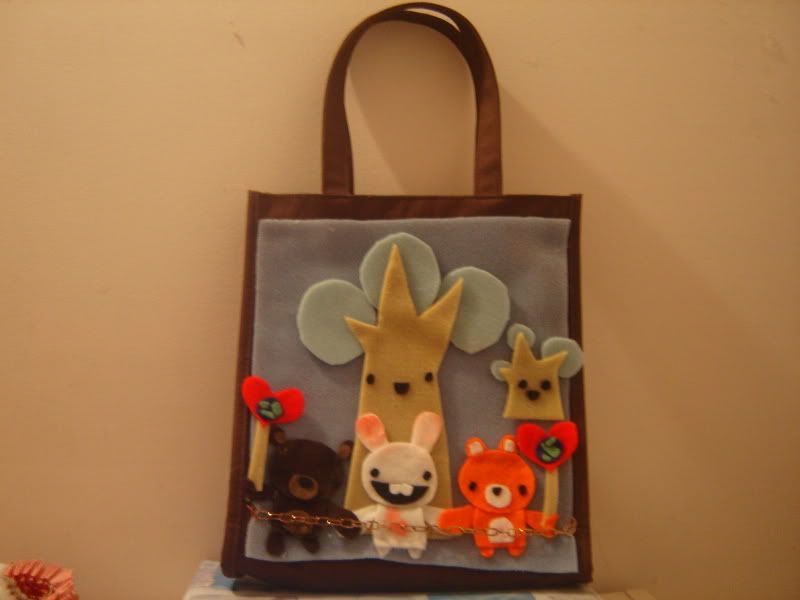 indeed, the bunny got smudged (i had no pink felt). I have no idea what happened, but I've come to embrace him.. he looks kind of tye-dyed I guess...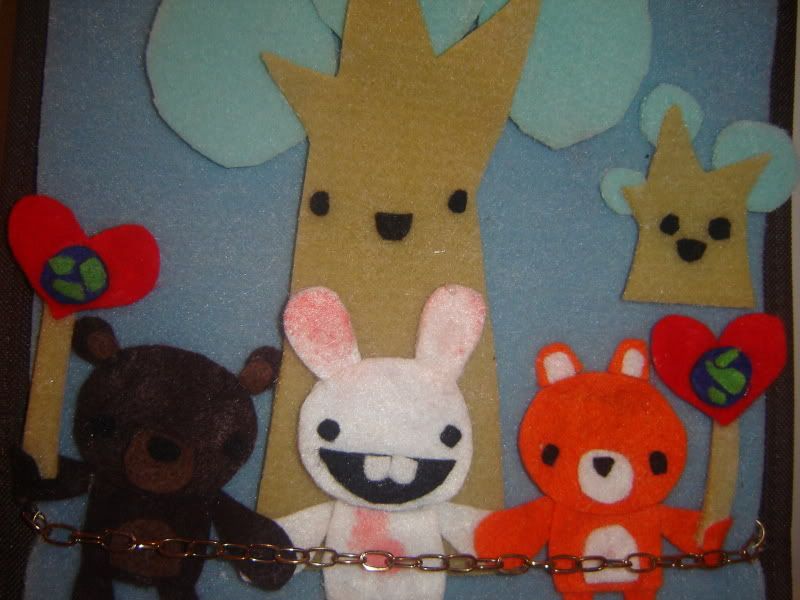 There were so many animals I wanted to include, but my bag is kind of small (i don't do the groceries much
), so I made more animals on the sides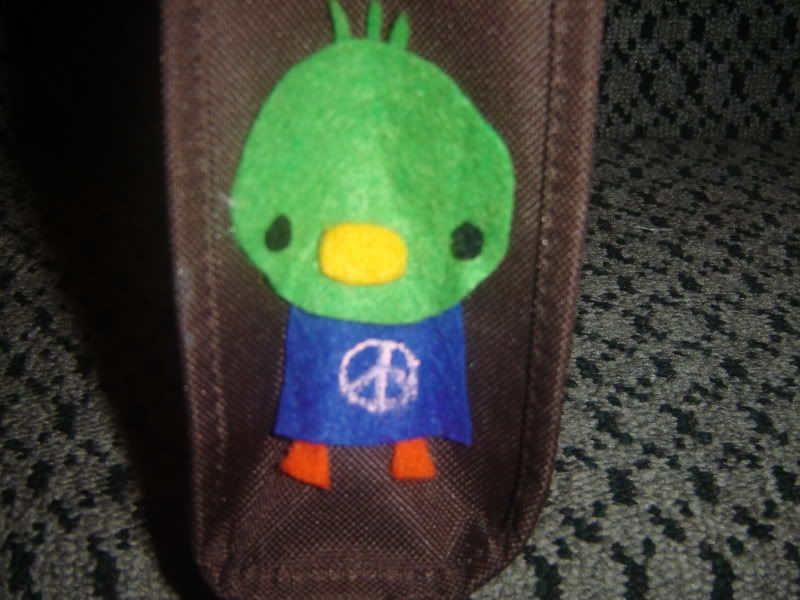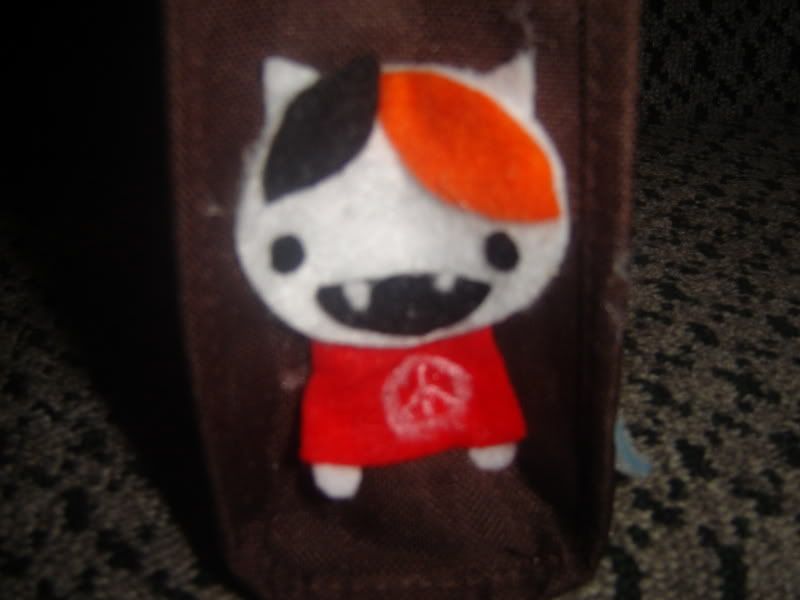 thanks for looking!