I currently making a Jute Bag.
I am yet to add embellishments and decorate the bag, shall upload the final image by end of the day. Pls give your valuable feedback.
This is the external view with Flap open.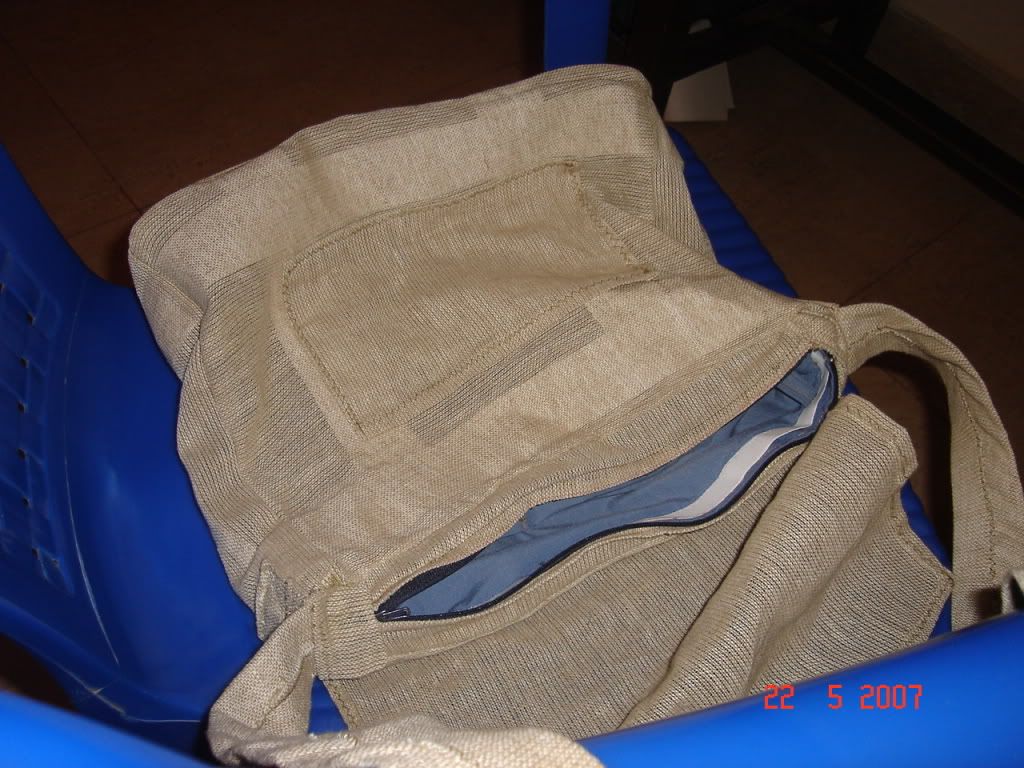 Inner View
One Side with flaps for Mobile, pen & pocket diary and a loop for hanging key chains
Another side having inner zipper pocket.
TO show the lengthof the handle