This is the creature I've done for the Care of Magical Creatures swap : a mermaid. I was going to crochet the top but after seeing Niftyknitter's Dobby, I had to learn needlepoint felting, which is a great way to work volumes.
(These photos aren't in the gallery because my swap partner wanted to photograph the creature and as she's a photographer, her pics will look better than mine. I just wanted to brag here
)
Here it is :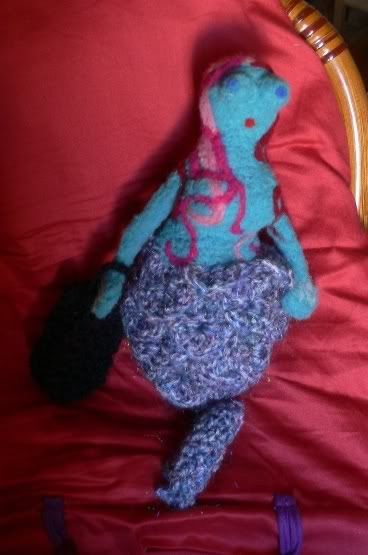 She is holding a bag containing her steals, at present a pair of shoes :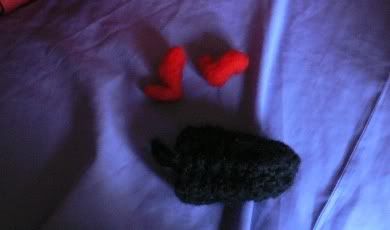 And a pic of her back and her hair :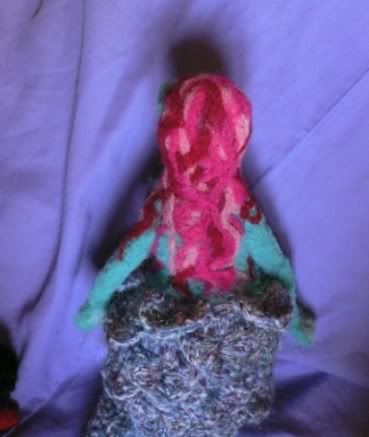 Thanks for looking !