I had a bunch of scrap fleece from making hoodies last fall and wanted to use it up. Saw some cute hats on some vintage patterns and thought I could do that.
this is hers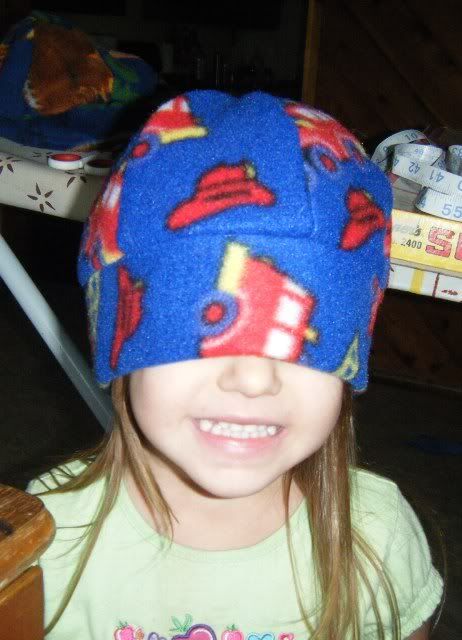 for my nephew who is same age and firetruck obsessed
and one for DS, it has footballs
These were so easy. I serged them but regular machine works perfect too
Use the basic triangle hat shape total of 6, sew together 2 sets of 3, ten sew both them together w/1 big seam, (I used a 21in triangle, the kids are 2 & almost 4)
Band: measure your kids head and add 1/2 in
cut one long band piece, sew ends, fold in half, and sew to hat.
I personally like the skinner band.
Thats it, simple, cute, and uses up those scraps!