So I have been sewing a couple of bags & I keep having problems, to the point where I want to throw the sewing machine out the window! Well last night I came home and decided to re-use my rings and make a different bag. I had to figure out how to put the rings on first b/c they don't fit threw the whole if I do them last. Here is what I got, a nice orange summery bag. THe bottom corners are slanted even, I just didn't have them pushed all the way out.
This inside pocket is scraps from cutting the edges at an angle.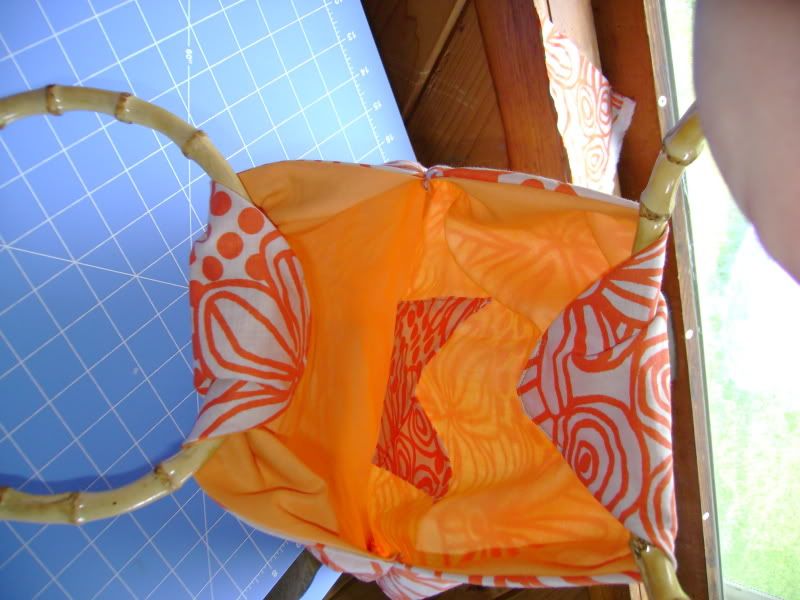 close up of the pocket, which also has a pocket in the pocket, perfect fit for tampons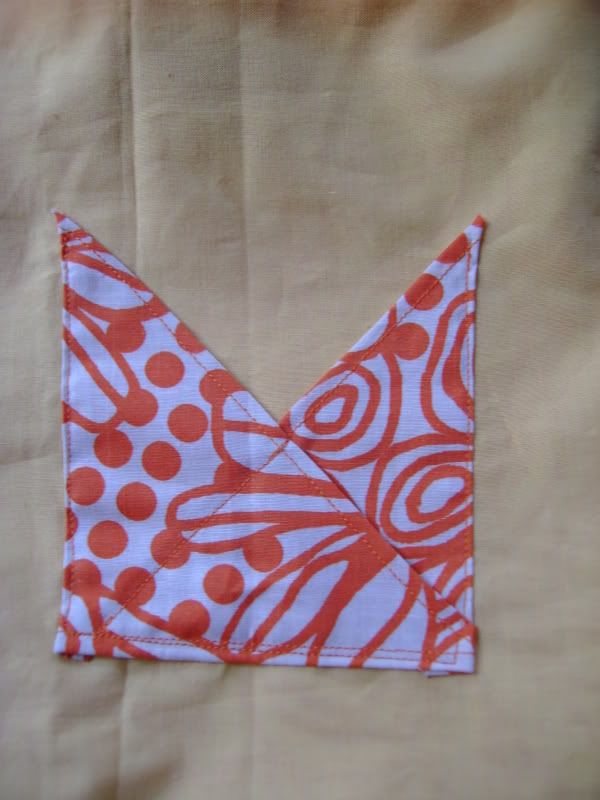 WELL???