My oldest DS has had this chair for 10 years now. I have never really liked the Winnie the Pooh fabric. I had it in the yard sale pile but my almost 3yr old DS kept telling me NO he likes it. So I decided to reupholster it.
BEFORE
GROSS!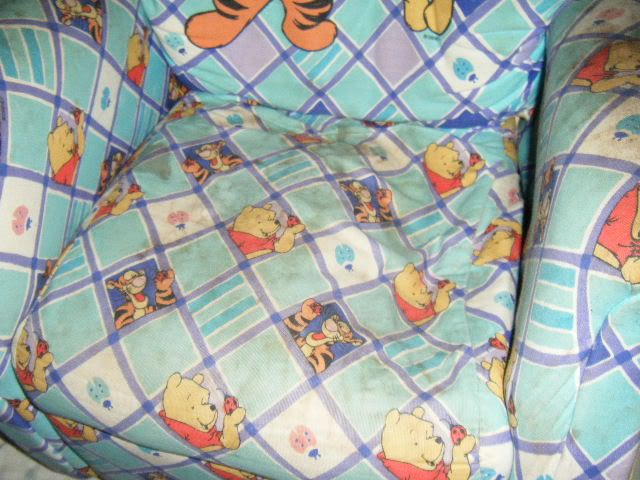 AFTER
I wish I had in progress pics but my camera has been out to service 2ce in the last month. I ripped out the staples and saved the exsisting fabric as my guide (marked the back of each piece so I know what went where), including ripping all the stitching apart. I got nervous about putting it all back together but it actually was alot easier than I thought.
My original fabric choice was a green paisley but DH wasn't feeling it for both DS & DD. It was really hard trying to find something neutral for the both of them.
WHAT DO YOU THINK??