so I taught myself to knit after always wishing I knew how... basically I can cast on, knit, purl, and cast off. i'm looking to extend my range of abilities after i'm done with my current project (you guessed it... another scarf) but for now i'm satisfied with this, my first knitting project ever!! it's not perfect but i love it anyways!
Here it is: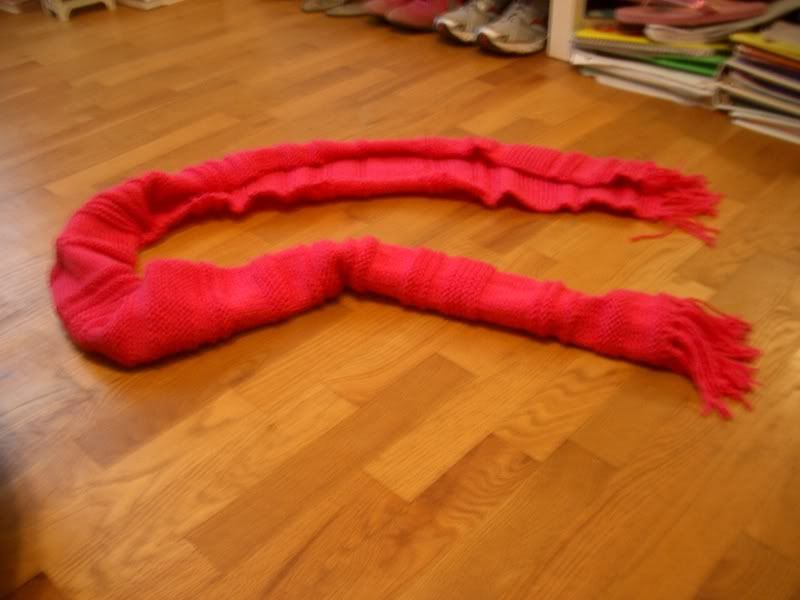 I used random alternating knit and purl rows, after I accidentally did the wrong one and messed up my stockinette... but i like it better this way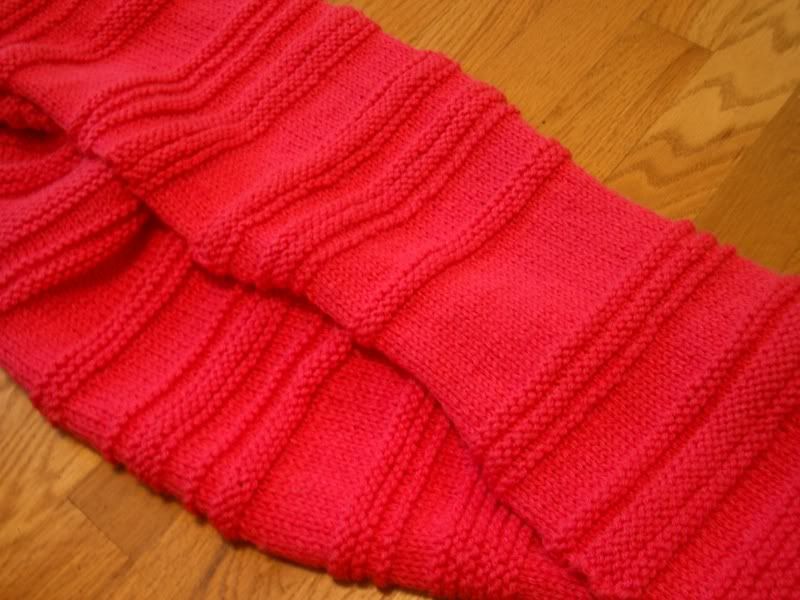 Close-up of the fringe (this is the bad end... oops!!)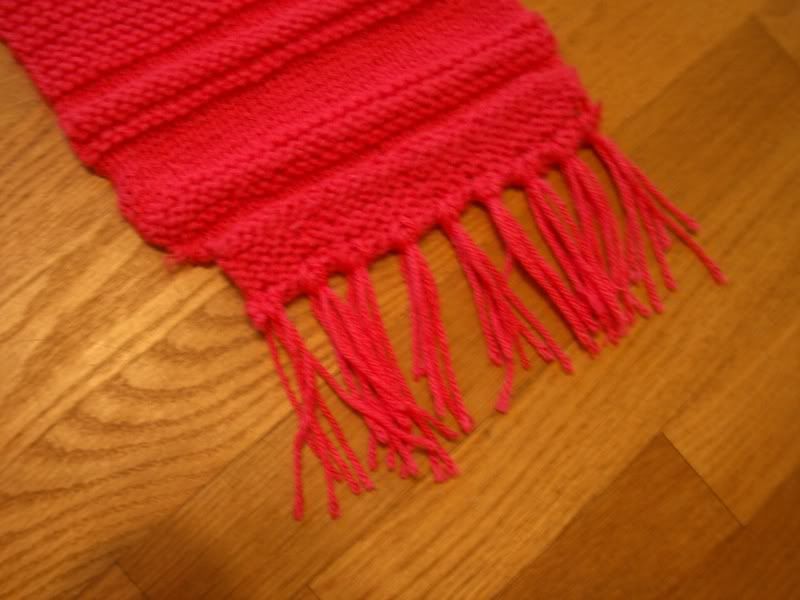 and of course, it's hot pink (my favorite color!!) and i hope to use it a lot in the winter!
>>update<<
i just finished my second knitting project (another scarf) and i am even more proud of this one than the first! it's supremely FIERCE!! it took me about a week and a half, and i love it tons! here it is, in all its stripey glory...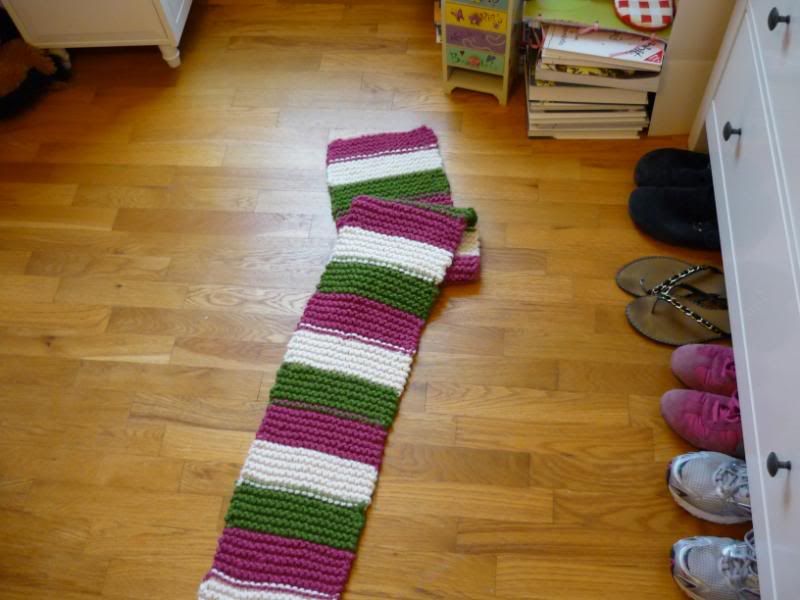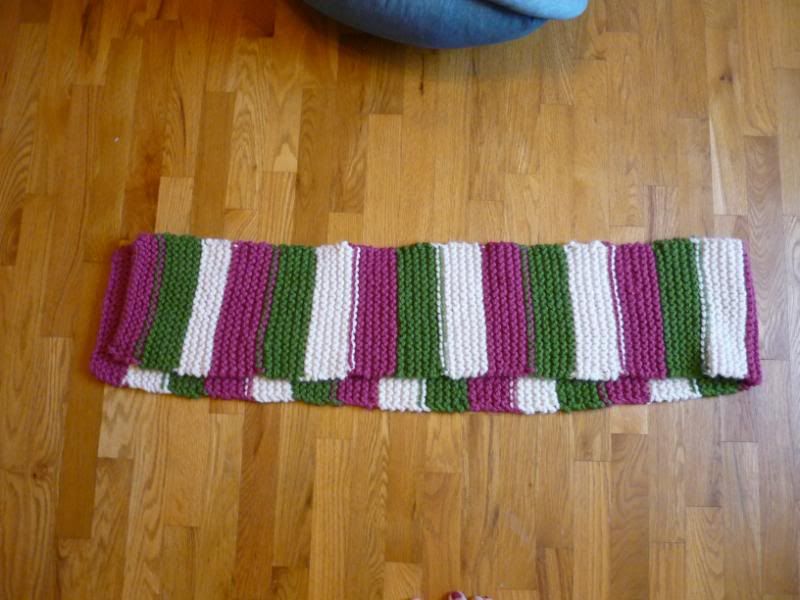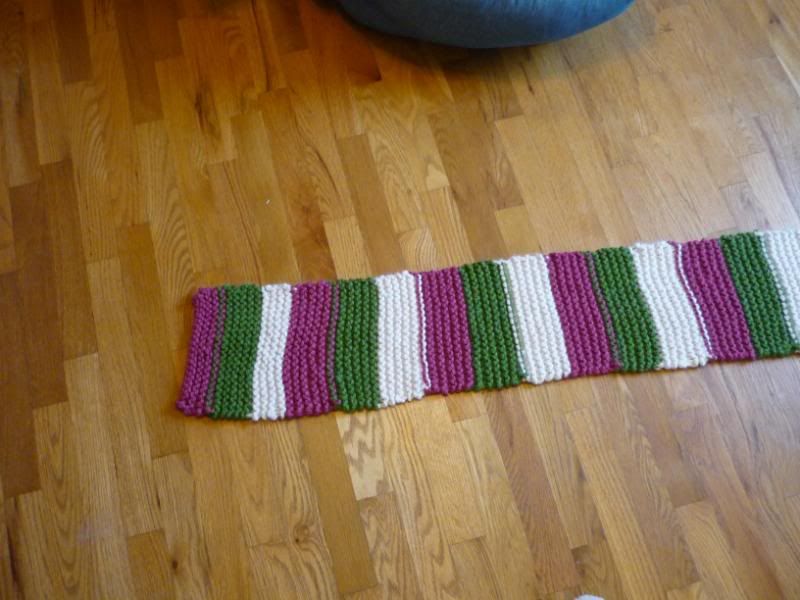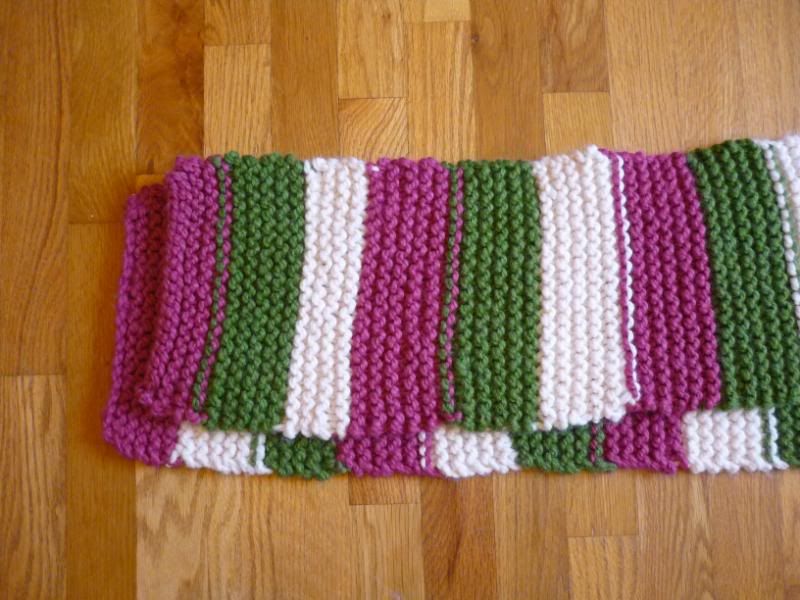 thanks for your compliments and encouragement! hopefully i can move up from scarves soon!