I thought I show what I had left after my big sale for the Austim Got Talent Christmas Event in Fort Myers. Yes, there is a Bunny Hat there.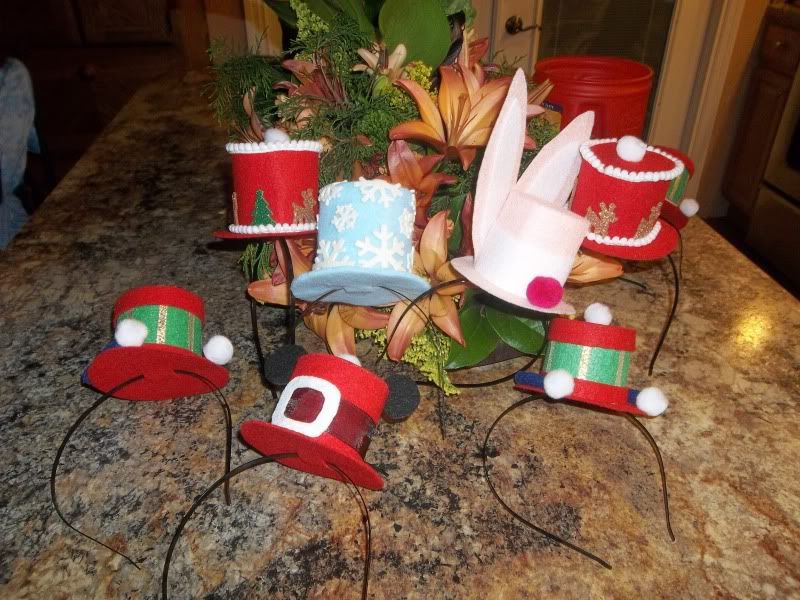 These Hats were a big hit! I had made over 20 something hats and left over were 7. I had a friend, my mom, and my grandmother, with another friend wearing them. The Ladies saw these and thought they were adorable!! I was selling them for 5 dollars because any of the money I made, 10% went to my Organization that we are building. Austim Connection of South West Florida. I hope you guys like them! We're having another event and I need help with some ideas! I love to see what you guys can help me come up with it. The Next event is in April.
The Hats were made from Felt, sticky foam like the Snowflakes. I had one with Outer Space, Two Snow Flakes Hats, There is a Reindeer Hat, a Tree Hat, and Reindeer and Tree Hat. Before I forget, I had a Halloween one. I forgot to take picture, but I had a request from a parent to make her a witch like halloween hat! Also they were glued with permanent Fabric Glue too!