hello everyone,
I've made something new recently. I call em "hungry monster" cos it swallow my psp.
I'm still figuring the closing part, had hard time to sew it nicely.
tats my sewing machine
my 1st attempt:
another hungry monster i've made, tats another bag i sew to match:
close up: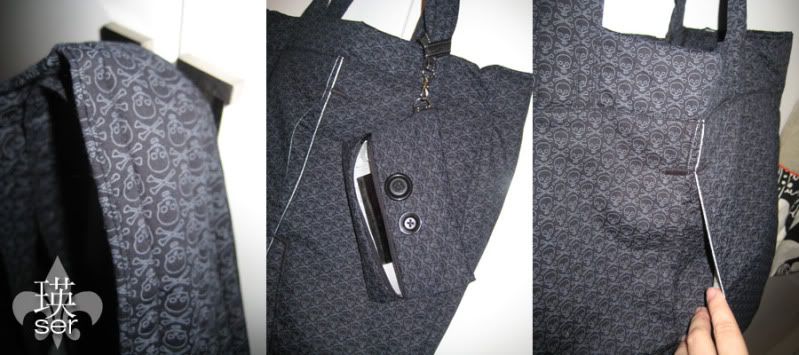 thanks for viewing!