i found this awesome tutorial for drawstring bags and I wanted to make a few for my WIPs. I made 4 so far, one is not pictured, it is the same build as these but larger and solid hunter green outer with khaki inner for my boyfriend.
The first one is square bottomed, the outside fabric is pink upholstery fabric and the inside is princess fabric that I used fusible interfacing on to make it a little stronger. I used a pink satin cord and a white cordstop. This bag is pretty small, it would be great for a sock project or a small hat.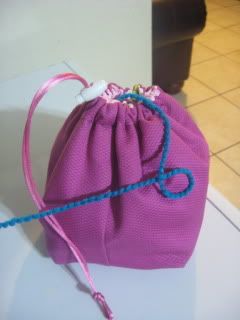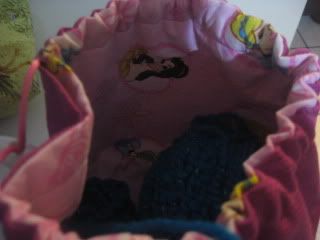 The next one is made with green upholstery type fabric. it is larger, about 9X11 inches with a green satin cord and white cord stop. The fabric was from my stash.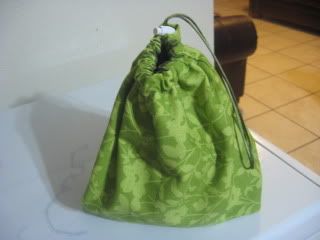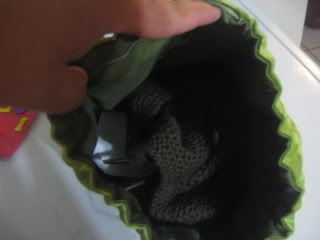 The fabric was in the remnant bin at Joann and I saw the word lavender on it and had to have it. Lavendar is my favorite herb. This bag is also about 9X11 inches. I used the herb fabric on the outside and a cream colored upholstery fabric inside.