Recently I've gotten into making plushie poptarts out of felt. I'd love to sell them, but I've got no idea how much they are worth.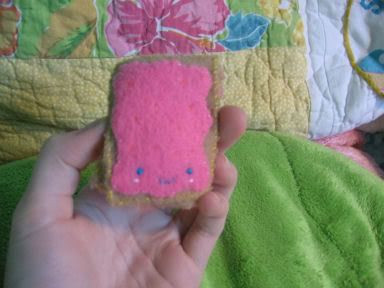 The size of the littler one.
Size of the bigger, newer one.
Size comparison.
Of course I would make new ones to sell, as these [namely the little one] are quite sloppy. But its been a couple of months since I made the pink one, [I made the larger one yesterday] and I've improved a lot in my technique.
A) How much could I sell them for?
B) What improvements could I make?