I'm so excited, and I just can't hide it......
I received my package from AuntieM today!!!
Lots of pics......
group shot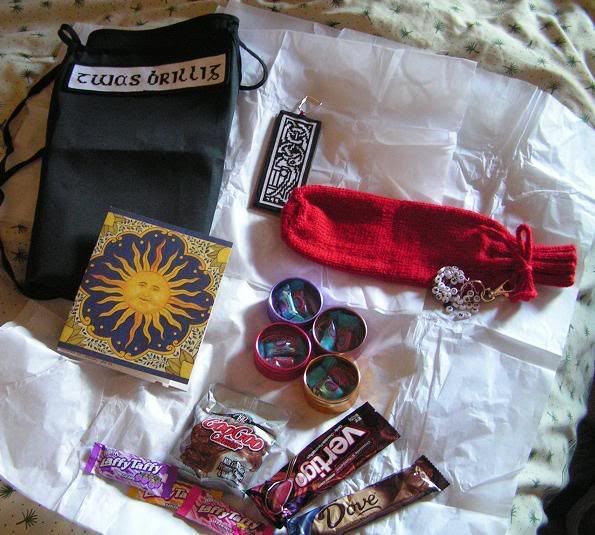 Wine Cosey - Love the colour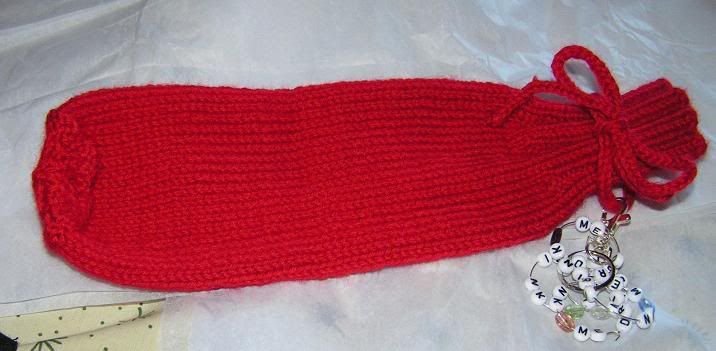 Wine glass charms saying Drink Me - pretty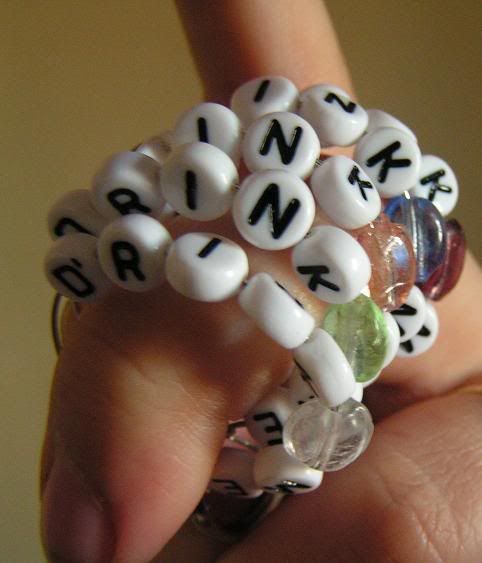 Jabberwocky keyring - I love this. very elegant
Front and back pic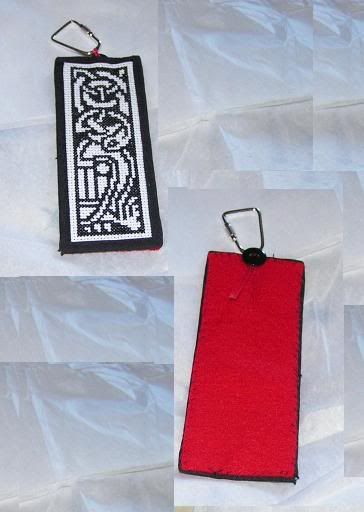 My cool Close of the afternoon - the time of broiling dinner apron. More fab Cross-stitch
(only cut off head as I was sleepy and not looking so sexy cool first thing in morning)
fantastic Cheshire Cat Message Centre. Decoupaged metal tins with clear lids and magnetic strips. one for each of the family. With fab Jolly rancher candy inside.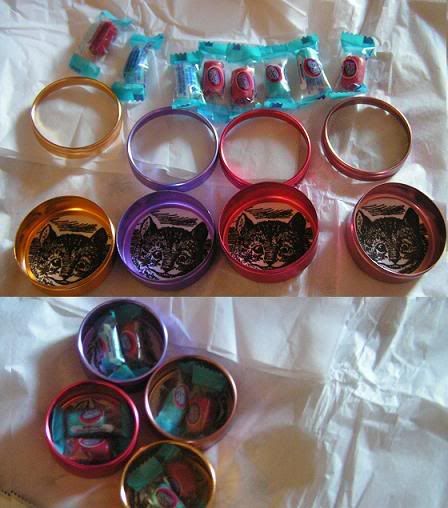 Finally, but by no means least CANDY....DD is already working her way through it.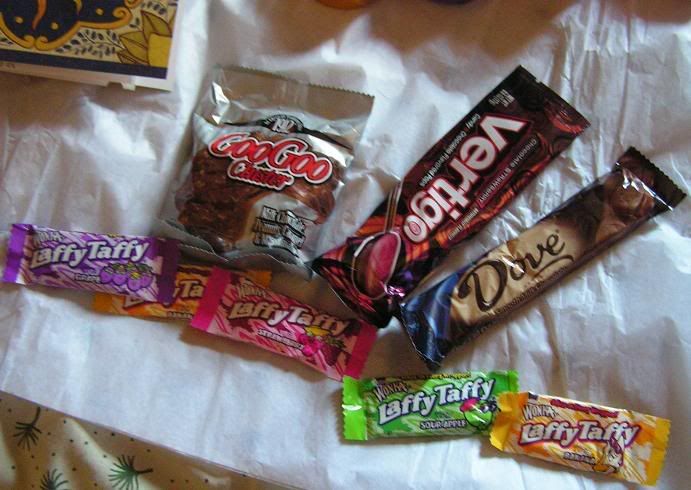 Thank you, thank you, thank you AuntieM I love all the loot. Thinking about getting some kind of metal post it board to display my magnets and DD is loving the candy.
Hope your stuff arrives soon and you are just as pleased.