I am sooooooooooooo Happy that the package has finally arrived. So glad you like it.
Here are some pictures.
Group shot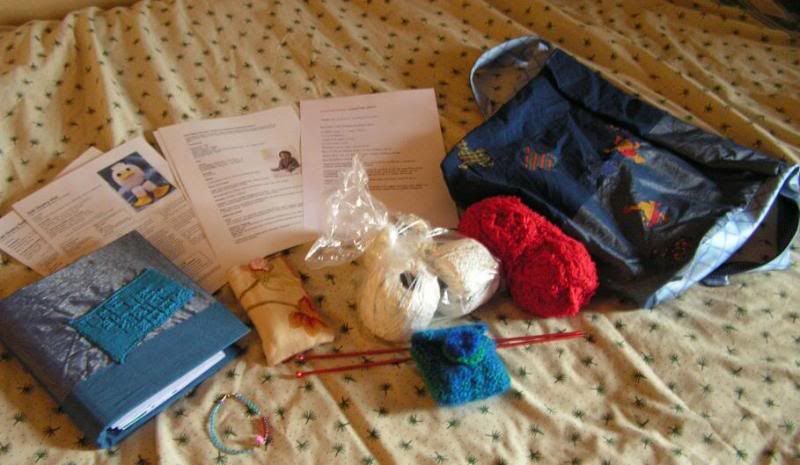 Bead and crochet silk set
Crocheted Teabag Cosey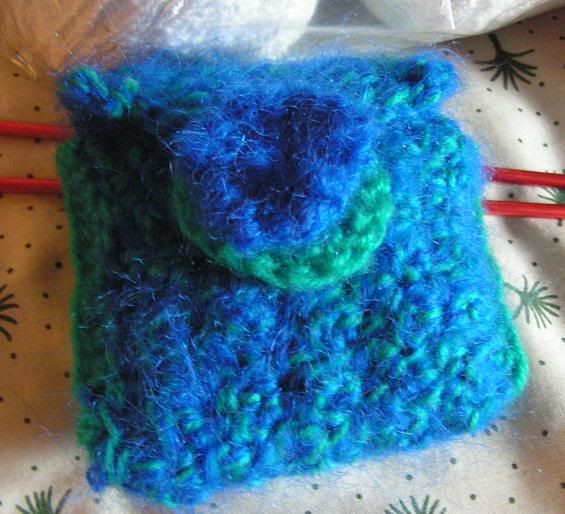 The Blue knit book, filled with swatches of knitting patterns
inside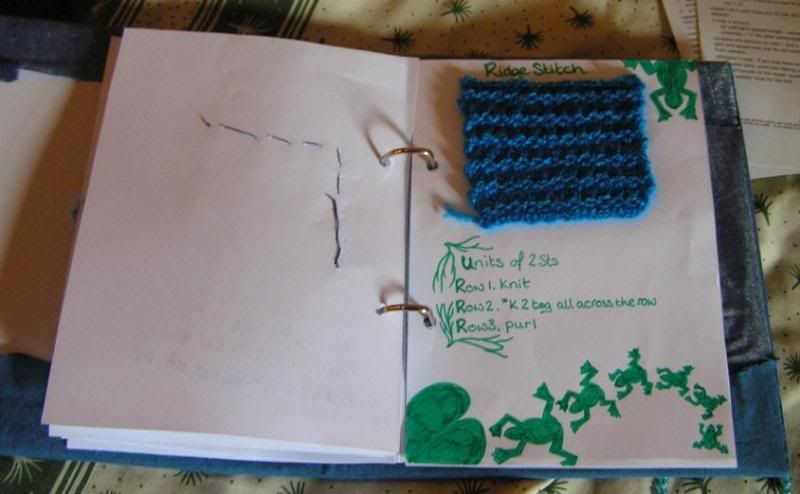 OMG
look a glaring mistake!!!!
Ridge Stitch actual pattern is......
Row 1: knit
Row 2:*k2 tog all across the row
Row 3: K into front and back of each stitch
Row 4: purl
(Too busey making pretty frogs obviously)
Stitch Counter Bracelet