My mother's mother's mother's couch was in an awfully sad state. Some of the springs had collapsed, webbing had come loose, the upholstery shredded, dirty, and faded. So I decided to do something about it. I love owning that couch, but it didn't serve much purpose anymore. People actually avoided sitting on it.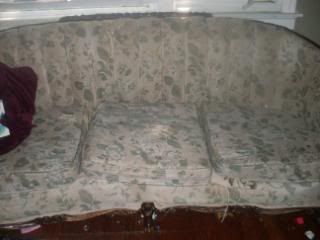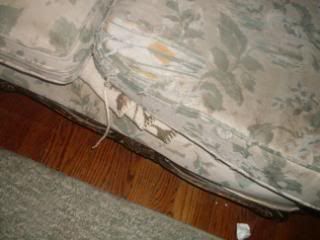 Couldn't afford a pro job so I took tools and ebay fabric in hand and went at it.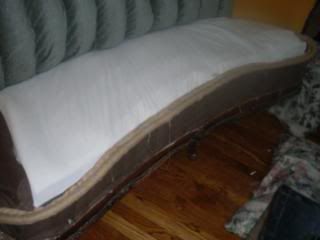 I have never ever done anything like this before, and it turned out pretty decent. In retrospect, maybe I should have practiced on something less old/fragile/complicated/totally irreplaceable.
Ignore the mess on the floor, I had just had the couch upside-down with it's guts strewn all over the living room for 3 weeks, so I hadn't done much cleaning.