yes! i just finished up a donkey i had in mind for a while, and it came from listening to "dominic the christmas donkey" such a hilarious song youtube it!
but recently i got into the 'kick' (harharhar) and just did it. upon losing my grandfather on mothers day i figured it was a tribute to him
he was always "stubborn as a mule" what else would you get living with a retired navy major haha. he fought us all the way but im so glad to have had him in my life he made and molded me into the person i am today and i wouldn't go back n change a thing just that i wish i got to say goodbye for the last time.
anyway, this little guy is pretty big about 1 foot give or take. stuffed to the gills with polyfil and those little plastic beads which i got paranoid about finding them everwhere, so i sewed them up into little pouches and stuffed them in. haha. he took about a week to accomplish and his weave that was beyond fun! so now i have more in the works because everyone keeps trying to steal him. im still deciding on the eyes as i dont really think they fit him. thank you for looking!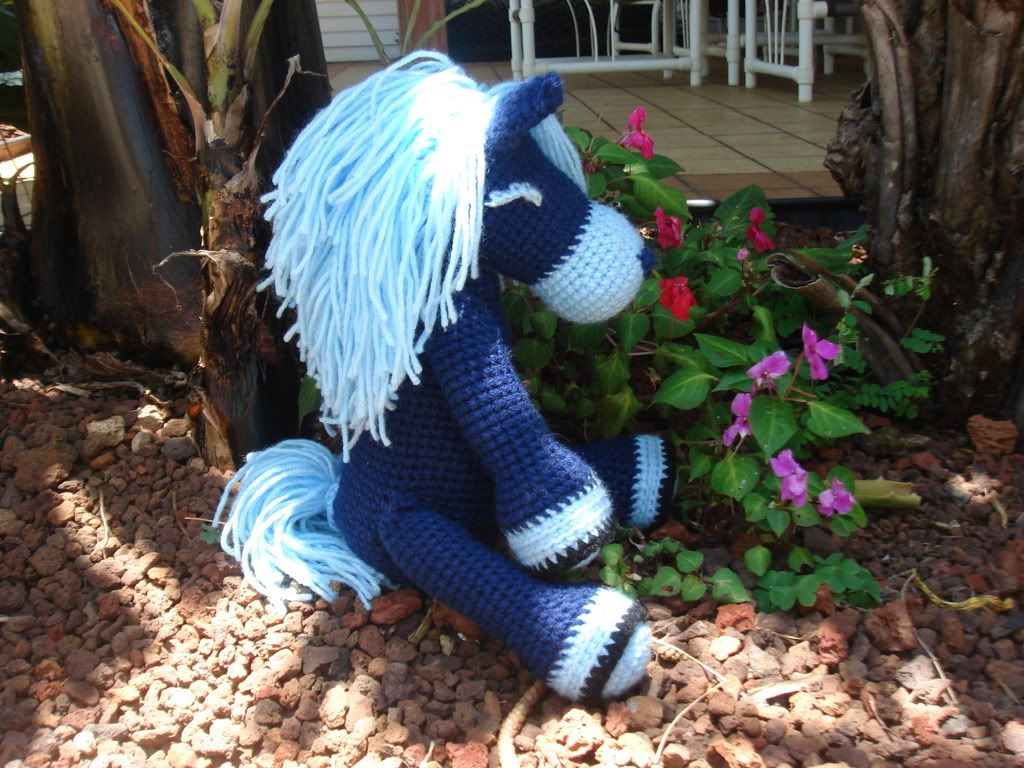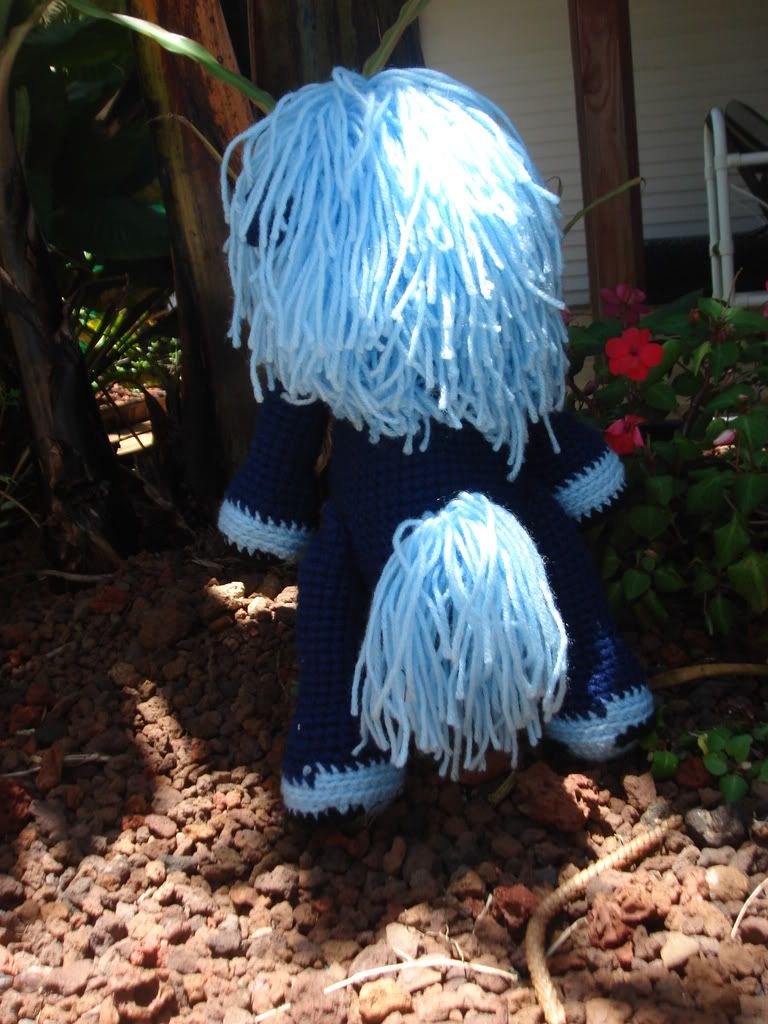 and one more because his horseshoes are so darn cute!