My brother-in-law and his brother were getting rid of shirts in a garage sale, and before my sister took the non-sellers to Goodwill, she gave my boyfriend his pick of them. Some of them were too big for him, so I scooped up some of them for myself.
This was a long sleeve collared button up... it's a very soft t-shirt like material... and yes, it was originally from the Gap. But now you would never know it was a too-big mens top from the Gap. ya...
If anyone wants tips on replication, i would be happy to give them. However, I don't think I can do a tutorial... I'm WAY too busy, for one, and I don't think I would be good at writing one, either. However, I would be more than happy to tell you what I did. Just no photos.
Anyway, here it is! Hope you like it!
Farther away...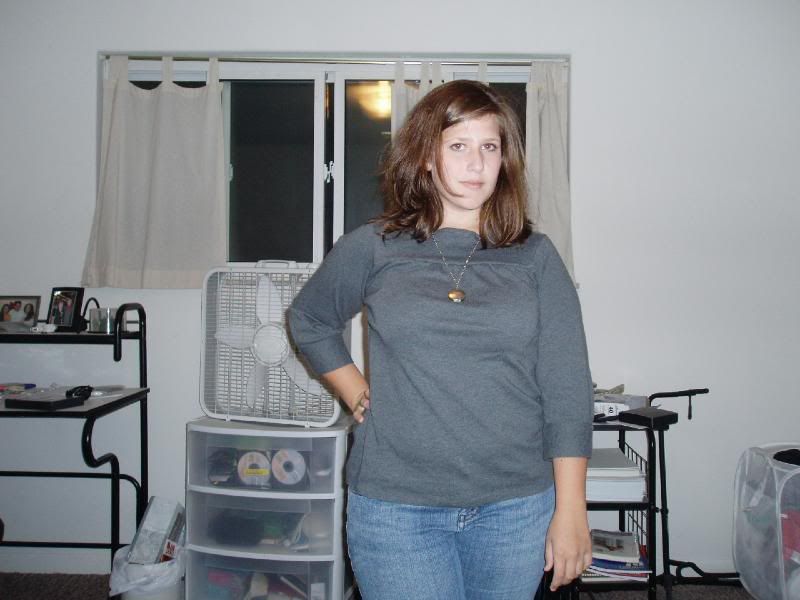 A close up of the yoke. This used to be the back of the shirt. Please excuse the wonky hand.