So, this is my first time actually posting anything I've made, largely in part because I don't normally make anything other than pillows and the like... I hate using patterns, so I've always shyed away from making clothing, until Spring Break of this year... I decided, after buying a fabulous bit of fabric from the remnant bin, that it needed to become a skirt... so, I bought a pattern that wasn't quite what I wanted, altered the pattern to make it what i wanted, and after the skirt came out very nicely, I became brave enough to venture into the world of making clothing w/o patterns... So, here are two shirts that I made over the weekend/today...
This was the first thing I made completely patternless... I really do like how it turned out, but for some reason the fabric is kind of itchy... I'm hoping that a bit 'o fabric softner will help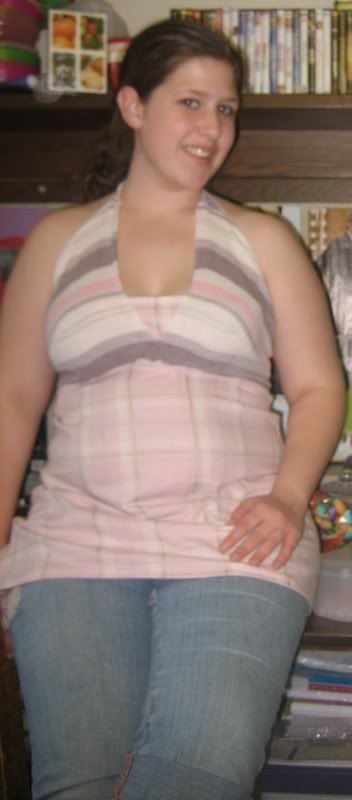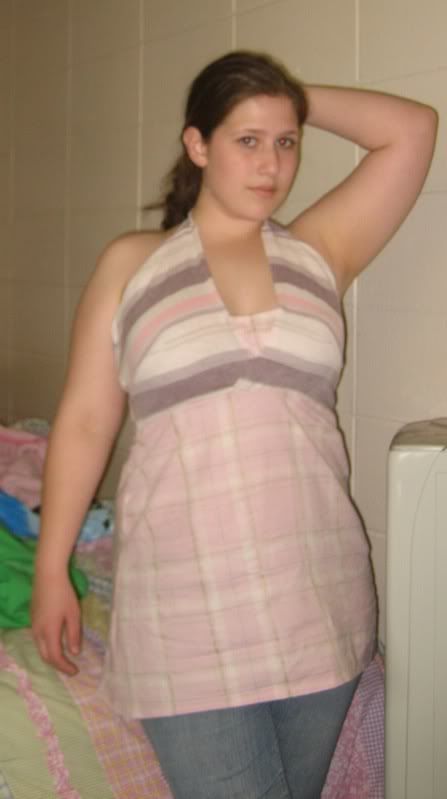 Please ignore the fact that I'm fat... If I hadn't gained weight I would have had no reason to make new cloths, b/c my old stuff would fit! I guess it all works out in the end...
A sassy little flower to go with it!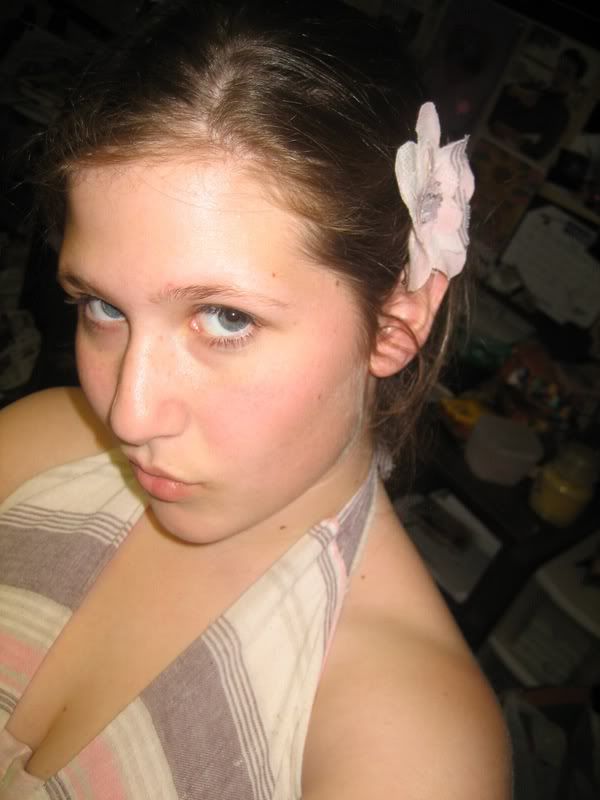 And number #2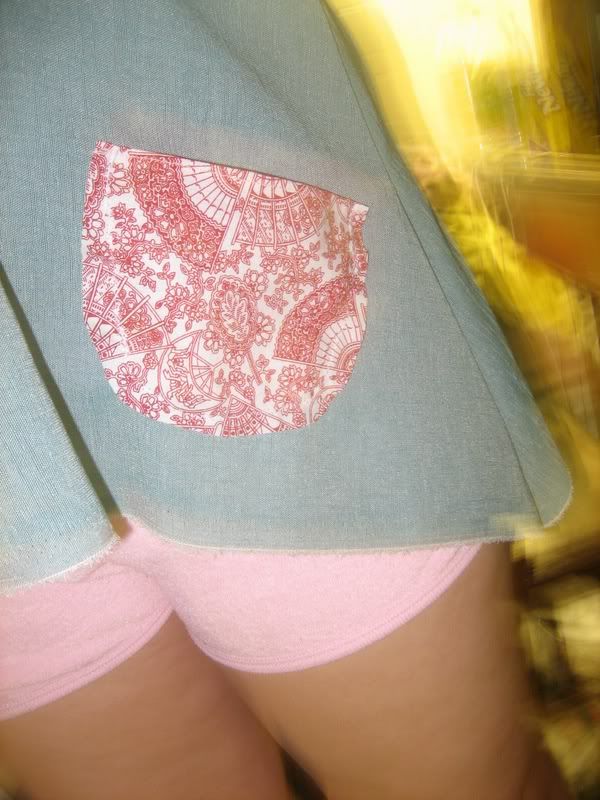 The whole thing....
Here's the thing about zippers... I hate them, have always hated them, and do not like sewing them into things.... I hate them particularly when the fabric store doesn't have the right color, and you have to settle for white, which doesn't look as good as you hoped... oh well