I made this purse out of some sheets I bought at Goodwill... I couldn't pass on the insanely bright yellow!
I also had been wanting to do my first screen printing project, and this seemed like the perfect project for it, since plain yellow would not have looked right....
So, I used the screen printing tutorial from Threadbanger.com, but the only thing I did differantly was instead of using panty hose, I used old dryer sheets that I sewed together.... I don't recommend it if you want a clean design, but for the somewhat messy look, it worked out really well....
So, without further ado, here is my new purse! Let me know what you all think!
On the bed...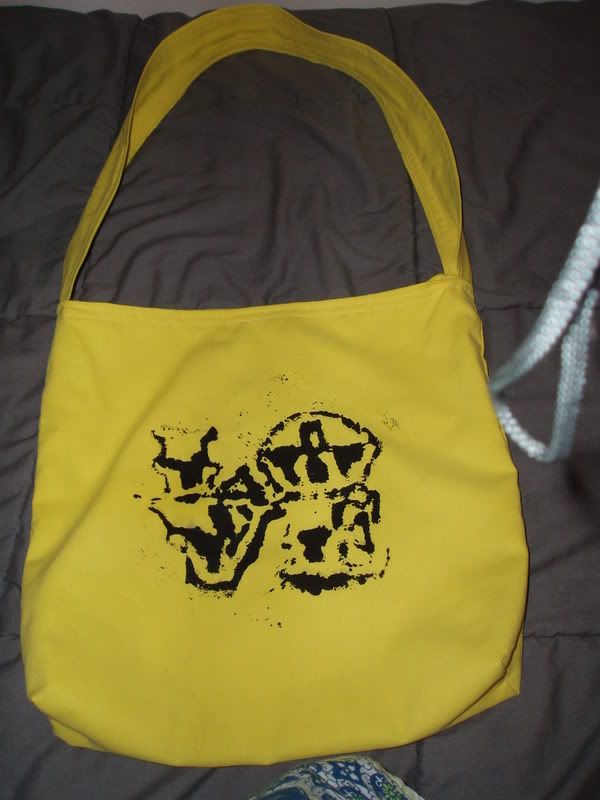 Close up of design... which I copied loosely from a t-shirt I love...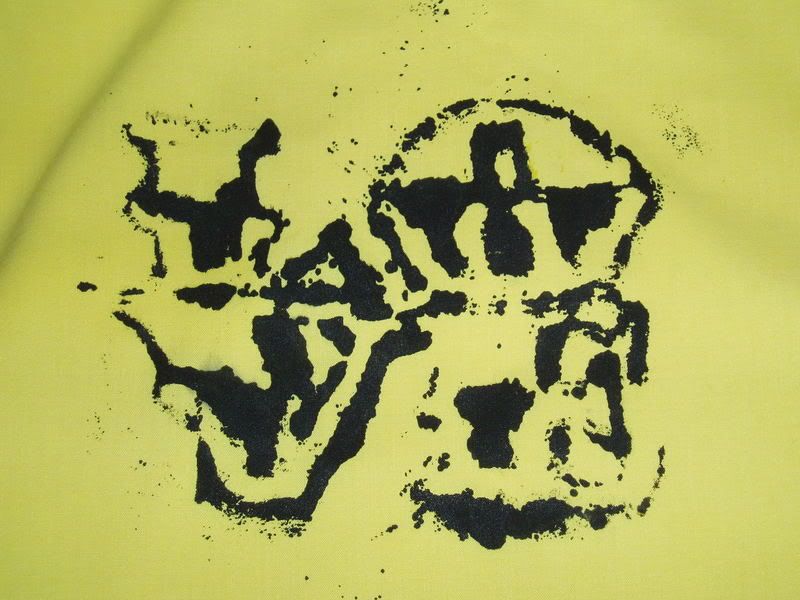 In action....
Let me know what you think! Any questions, comments, suggestions, whatever about the bag or screen printing process are more than welcome...
oh, and it is fully lined, btw, in the same yellow material...
Hope you enjoy!