Okay, so I have a thing for rubber ducks. I've loved them ever since I found out that I can actually make a rubber duck noise (yeah, I'm kinda weird and awesome), and I love the whole "Pirate Vs. Ninja" thing. I was at the dollar store a few months ago, and I saw these two cute duck statues with hideous paint-jobs. So I got an idea....An idea that turned into something beautiful and wonderful.
Meet Pirate Duckie:
And Ninja Duckie:
Up-close of Pirate's tattoo:
And a side view of Ninja that I am very fond of: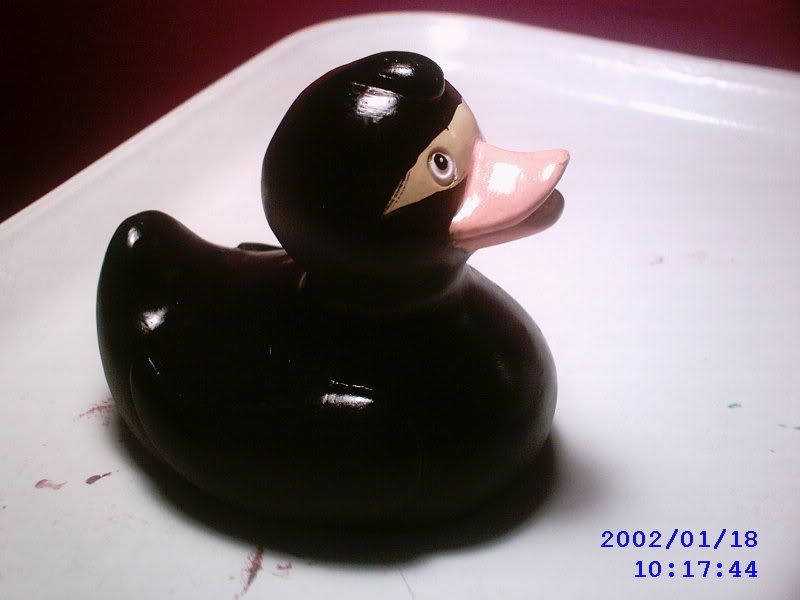 I hope you like them! They took me most of a day to complete, but it was sooooo worth it. Also, I still need to spray the finish on Pirate, but other than that, I'm totally done with these two cuties!