sorry pics took a bit. now that things have settled down here i have time to actually upload
my loot from hautedogclothing - i've already used some of the ribbons(whichis what is STUFFED in those bags!!)!
and all kinds of yarn from atsuko (some of which is going into a project i started last night
and so cool 'misfortune' cards not sure if i will leave them as is or alter them but cool either way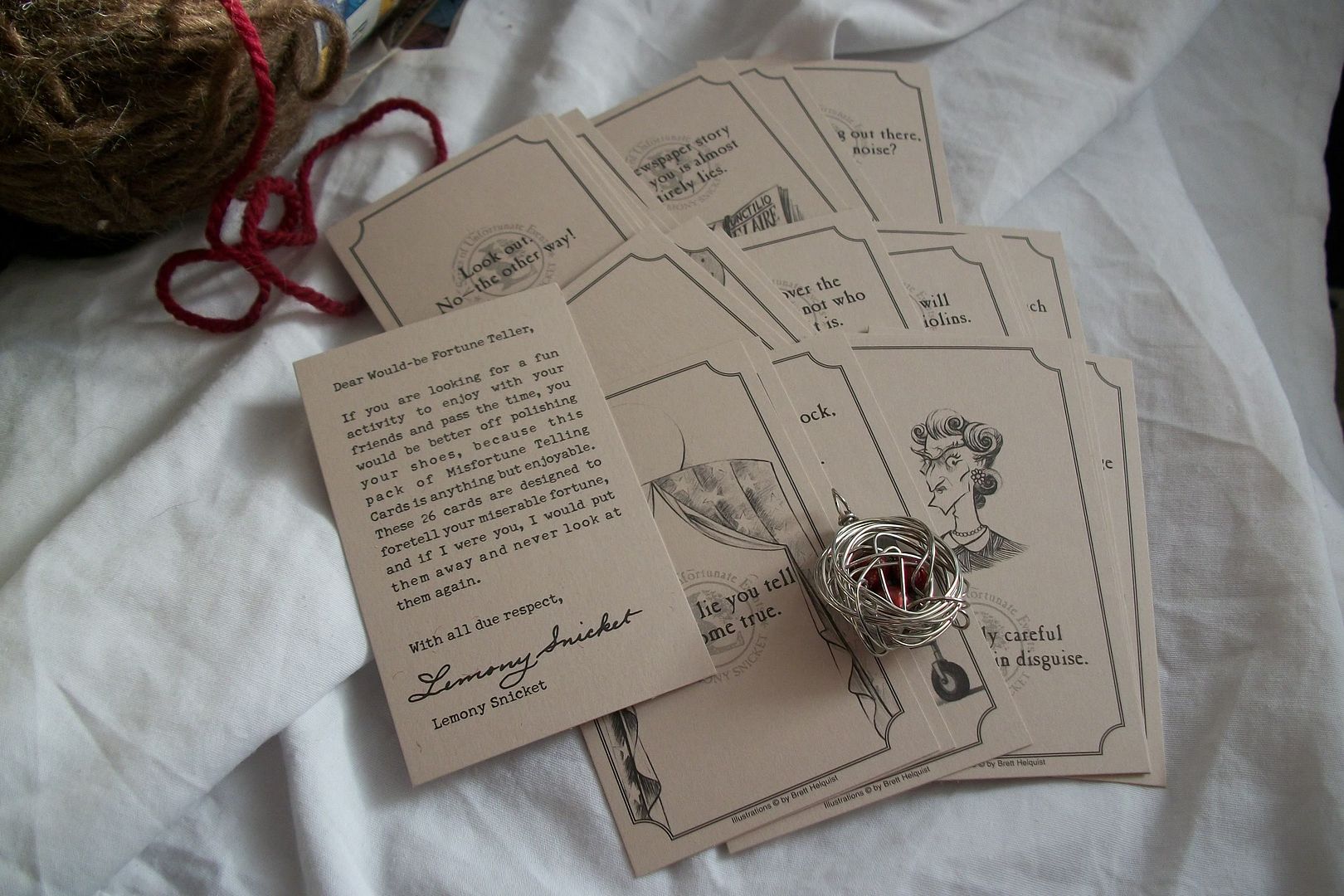 thanks for everything guys!!