The new dress i just made my 8yr. old!!!
Tomorrow is my daughter's girl scout diva party. My daughter isnt the frilly type of girl so she picked out the fabric and pattern and I got to sewing (doesnt really seem fair now that I think about it.
) Oh well it turn out pretty good, for me. It really messy on the inside but as long as she doesnt decide to go streaking nobody will know.
Heres the whole dress:
Heres the top detail: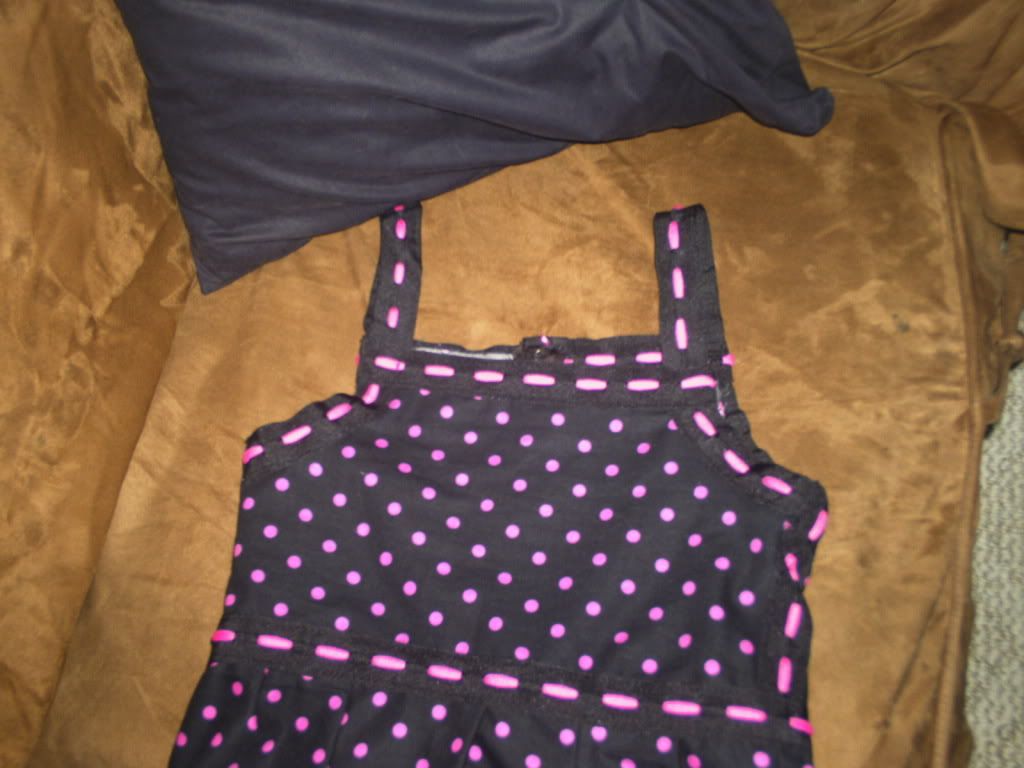 Its not really crooked (at least I hope not, she hasnt tried it on yet.