I made this little guy a year ago, while I was vacationing up north, for a friend who is zombie obsessed. His name is "Gorgo". He's totally based off of a doll that someone else posted about a year ago, but the pattern was guessworked by me, and I can't recall but I'm pretty sure that I added a couple details too.
I'm REALLY proud of him, and to this day, even though we don't talk anymore, the person that I made it for still carries it around with him all the time.
He is made of felt, and the hair is made of yarn, which I rooted strand, by strand. His mouth, and "X" eye, and the veins on this open eye are embroidered, and the dark circles around his eyes were brushed on with black eyeshadow. The blood was done with fabric paint.
In this photo, he's beside a doll that I made when I was much younger. (It's a doll of Dilandau from Vision of Escaflowne)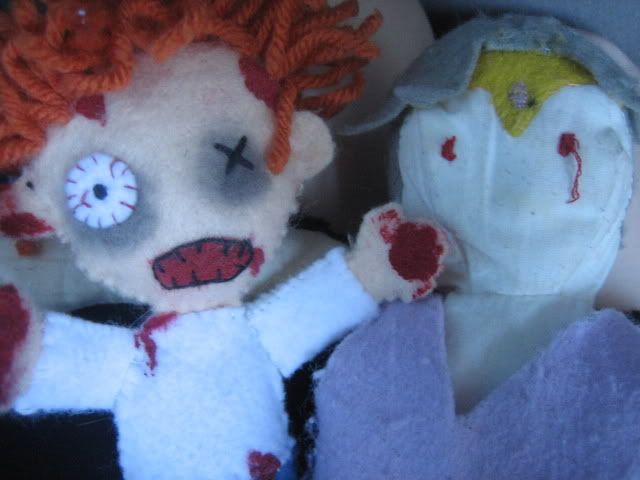 *Edit: Credit goes to inle_rah for making the original inspiration!