I'm on a roll! Okay, here's my most recently made bag. I made it back in like September but just now got to photographing it...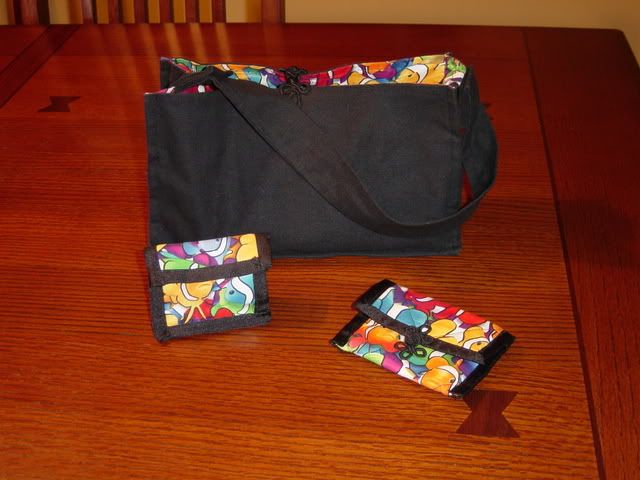 front view with change purse (left) and credit card pouch (right)
inside
I used thick paperboard from a stationery box to make the bottom stiff. Despite using the stiffest pellon I could find, this still ended up floppy. I'm so frustrated with interfacing!