Dude.
NO WAY.
I was just coming on here to post MY newest monster bag made from the tute on here.
wait for it...
wait for it...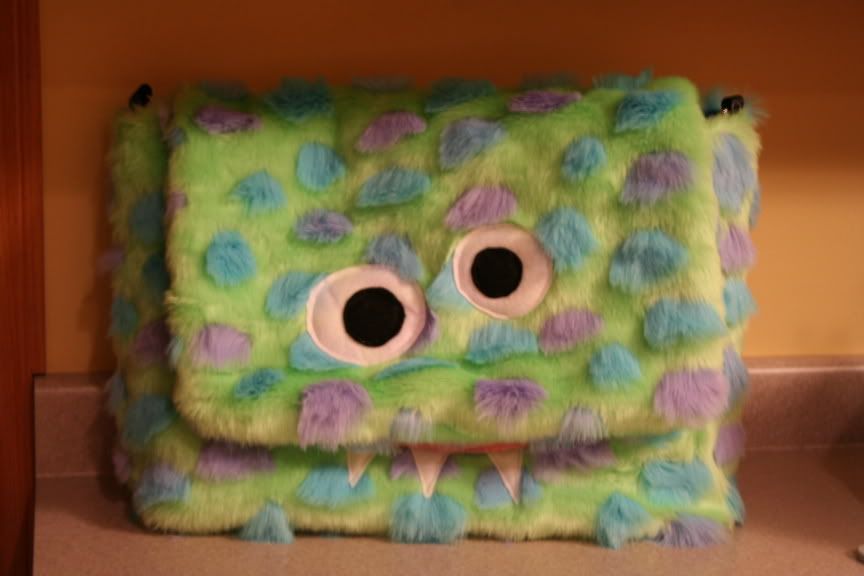 Seriously. We picked the same fabric?!?! I have about 1 1/2 yards left over-got it when Hancock fabric went out of business and I had to buy 2 yards.
He now has big fangs too-I realized when I finished I forgot to put them on so Ihad to stitch 'em in...AND broke two needles...and possibly my sewing machine, trying to sew through that thick fabric.
Love the bags.