hey...
Okay so this is my latest project...it only took a few hours to do, its the first time I've made something like this and I'm really proud of it.
Photos:
Normal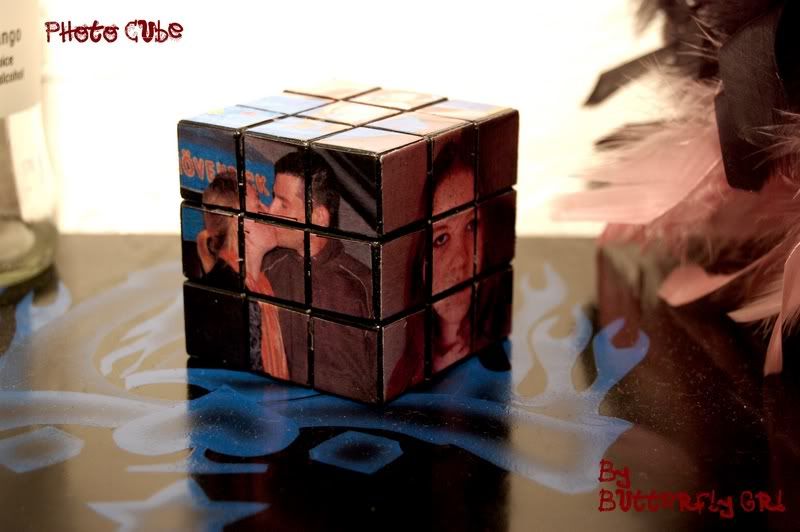 Mixed
If you can't tell it used to be a Rubik's cube...my mom wanted to throw it out because, well it was kinda messed up (us kids used to, when we couldn't get a line right, lift the stickers and kindly...um...relocate them..hehe )
So, I just took off all the stickers, and took some photos of family and friends and cut them to the size of the stickers and then glued them on there with wood glue (uncivilized I know but it works really really well.) and once I was done I went over them again with a little wood glue just to try and seal them.
I know it could look cleaner, but hey, it was my first time...yay de-virginized..hehe
And I'm really happy with how it turned out.
xXxXx
Butterfly Grl