Hi everyone! I'm new to the craftster board! I just recently became interested in making my own jewelry, mostly because I bought myself a new little black dress (which was a bit pricey) and realized I have NO accessories to go with it! So, to save a little money, and to have a new hobby, I decided to start making my own accessories!
Here are my first earrings I have made. I bought some wire today and decided I wanted to make spirals out of it. So I made 3 different length spirals and attached small, red mother of pearl beads to them! I don't think I did too bad for my first pair! Please check them out
Here is a picture of them from the front. Sorry if it's a little blurry!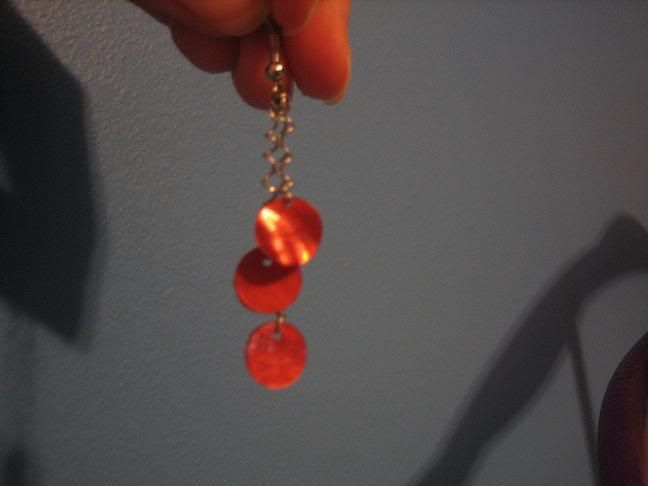 Here is a picture from the side so you can see the spirals.