I actually made this guy last Christmas, but once I did, I knew I would be making another for my grandniece's birthday, and I didn't want her mom (littlebiskit) to see it on here. She got hers on Saturday, so now I can finally show him to you.
A friend was going to be dropping by with her baby grandson, and I wanted a little present for him. I found the pattern here
http://www.craftbits.com/viewProject.do?projectID=1359
It called for fabrics I didn't have, but the fur, corduroy and flannel I found in my stash worked just fine.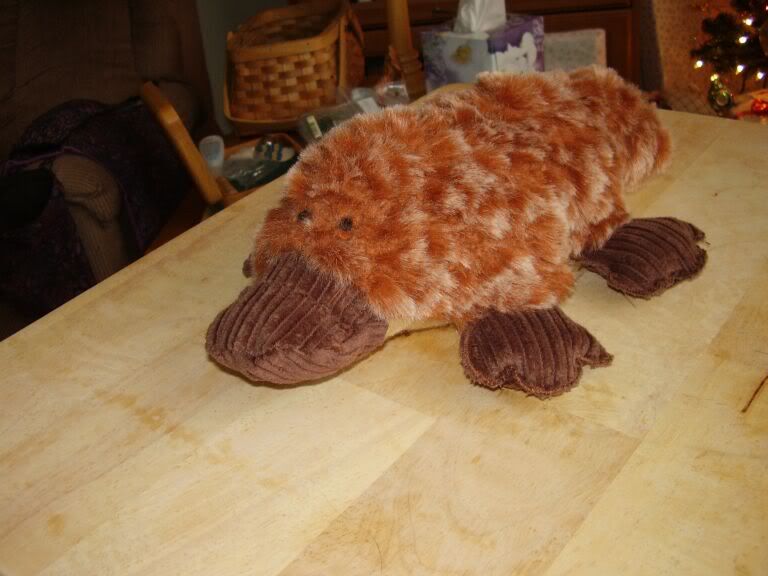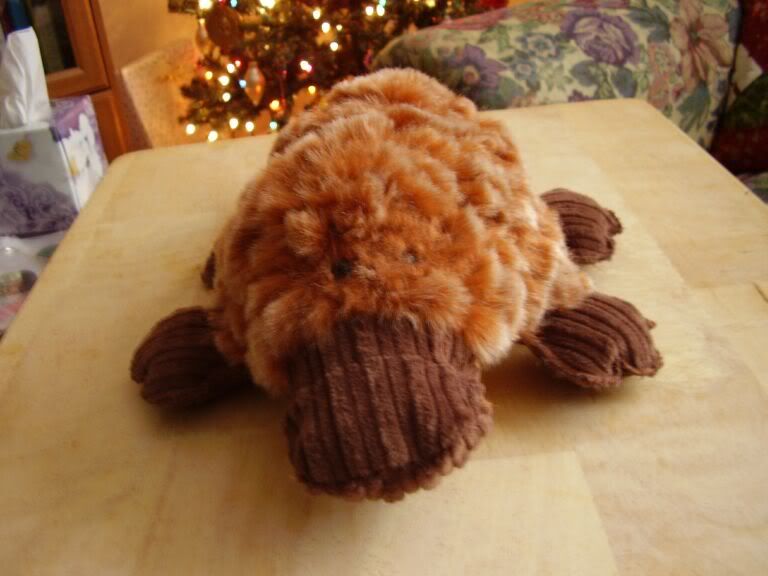 The original called for pellets in the stuffing, but I used all fiberfill. The eyes are embroidered for safety, and except for a few finishing things he is all machine-stitched.