I have two friends who keep journals and wanted to make them new ones for Christmas. I don't do book making, so I just bought blank book and made covers.
First I found two lovely cross stitch flower patterns, then picked out fabric from my (vast) stash to coordinate with them. The cross stitch panels are centered on the fronts of the journals, with crazy patch over the rest of the cover.
Here's how they came out -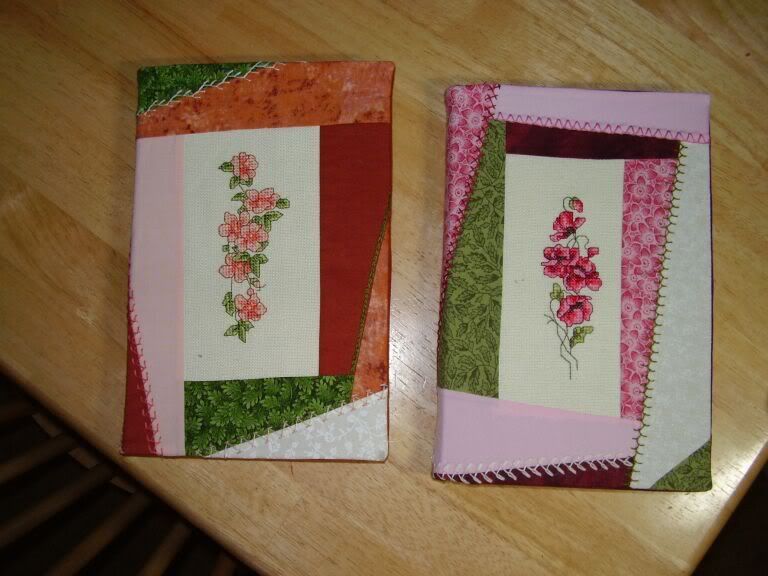 I sure hope they like them.