So I picked up this old 80's textbook for 50cents at a thrift store with thoughts of making one of those book purses. I'm going to school to become a nurse so I was pretty excited. Well it sat under my bed for months and after looking at it various times I wasn't sure it would match my style very well so I let it be.
So fast forward a bit...My Aunt's birthday is approaching and my mom wants to get her something really nice and thoughtful because my aunt always gives such nice gifts. My aunt just happens to be a Nurse Practitioner and has taught nursing at a college. hehe
. So It's the night before her party and my mom is freaked cause she hasn't found anything. Idea lightbulb goes on and the process began.
I went to walmart and got all my supplies and went to work on it at about midnight. I finished about about 3 am ish I think... I just basically figured out how to make it as I went along. She loved it!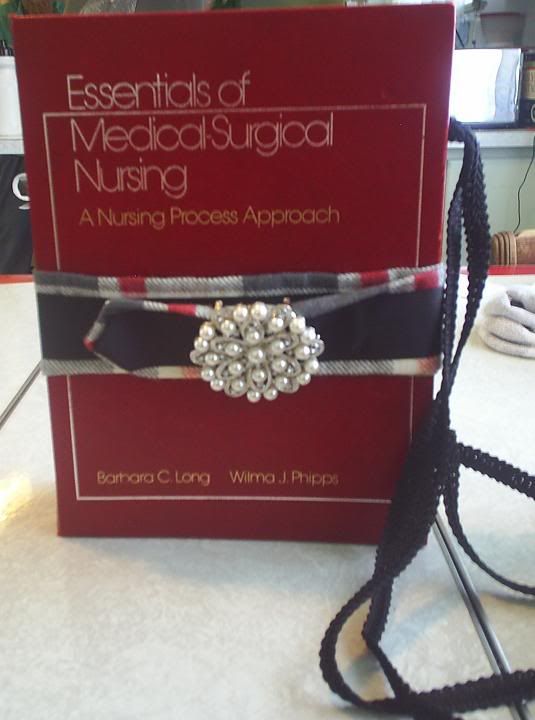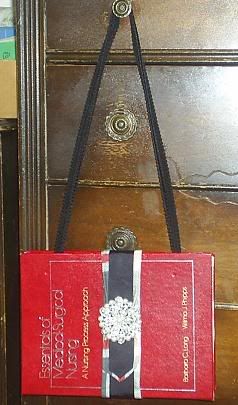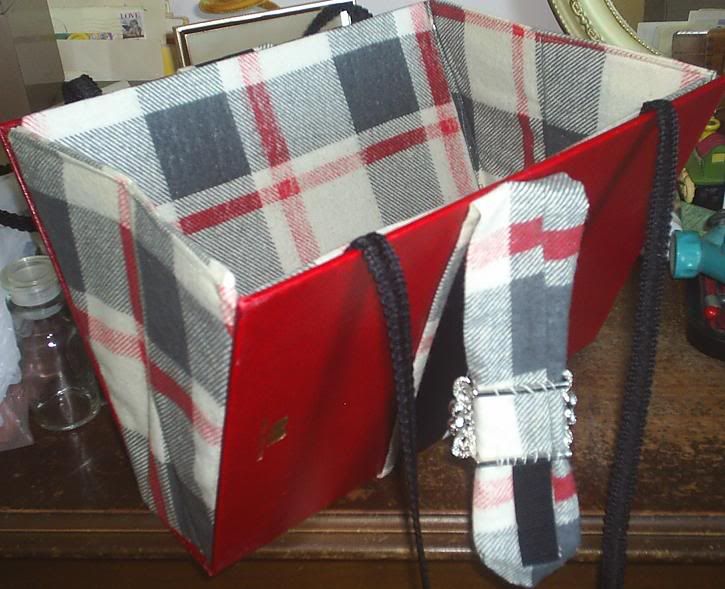 What do you think?
-Nelly