CEPHALOPODsare where its at
Shoes make a good canvas.
These sad, blank creatures were lying around for a long time destined for some sort of creative redemption. It came in the form of prismacolor markers and some miscellaneous doodles in my sketchbook...and a bit of a fume high, I'm sure.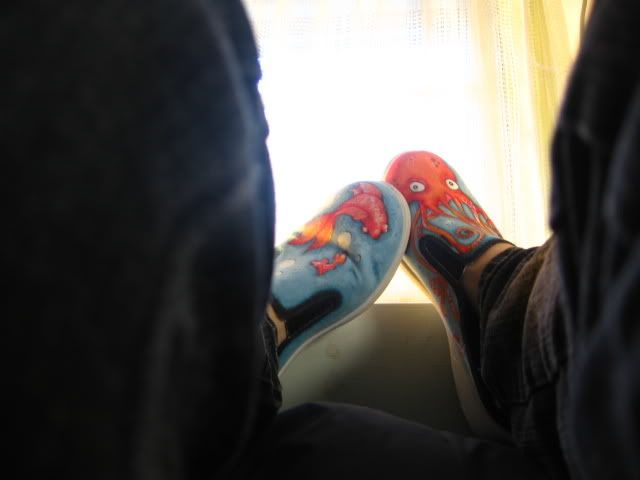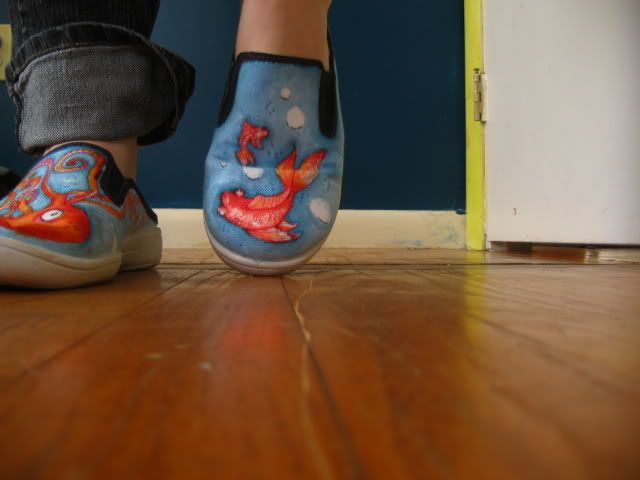 I'm not quite sure if they're waterproof yet (ironic, I know). I don't intend to experiment too much, just wear them on (rare) dry days.
K ENJOY!