I received from FREYA369 and she made some awesome goodies for my Petal, so here we go!
First a cute sundress with ribbon detail, perfect color and some pink patent boots!
Love the boots, she doesn't have any pink boots so that was a great suprise!
Then some turquoise cords and a pink top, the pants go great with some cowboy boots she already had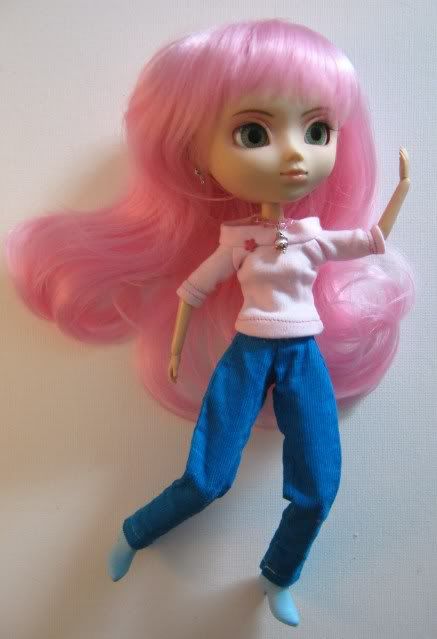 She's jumping for joy!
Some great accessories like a fleece blanket and a crystal necklace and bracelet set: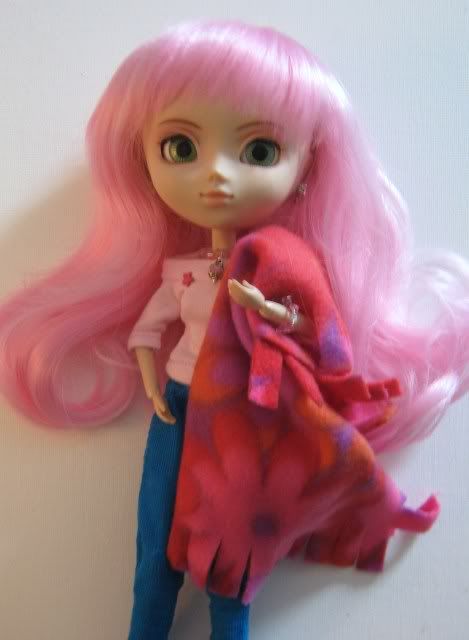 And finally, I think my favorite item of all a cuddly coat with a hoodie!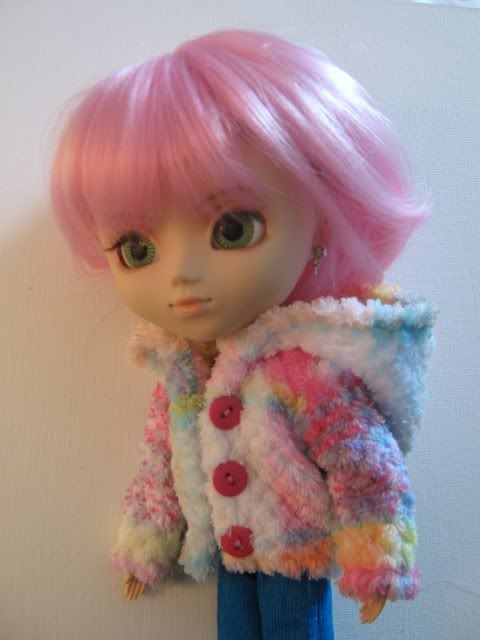 It's adorable and the colors are so perfect!
Thanks for everything FREYA369, it's all so nice!! Great swap!