Here is the beautiful necklace I received from maehem!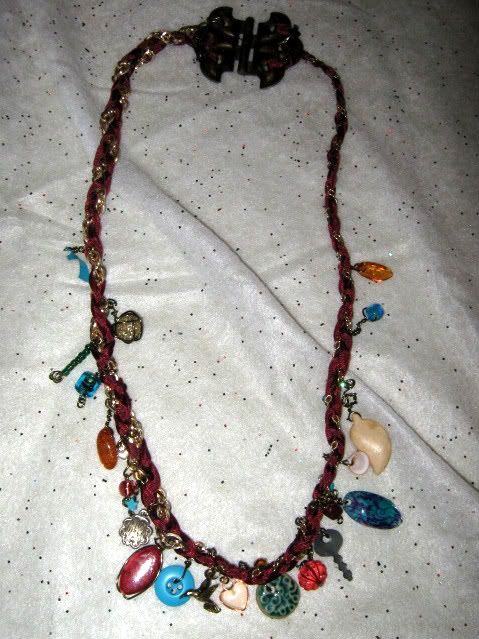 She put so much time and thought into it and wrote me a little note telling me the history of all the treasures. I loved reading the letter, and finding out that the little key is from her sister's diary!
She used an antique hinge as the clasp, from a house her family owns.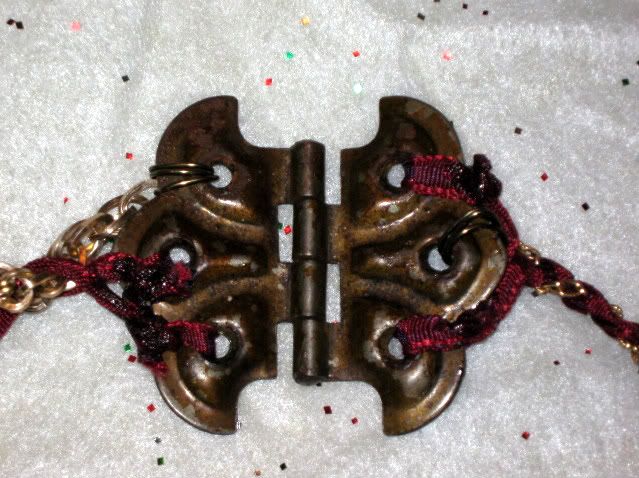 I love the necklace and it's history...thanks so much maehem!!!!