So, earlier this year I made this:
https://www.craftster.org/forum/index.php?topic=234626.msg2566156
and my husband's grandma saw it and really liked the tulip design, so she ordered another one from me for a birthday present for another family member. Only this time she wanted yellow, and smaller, and more like a purse than a tote bag. She's not on Craftster, so no chance of giving away the surprise
So here's the result -- photos aren't great since I didn't finish the bag until the sun had already gone down.
And a close up of the applique -- I used all different yellows, not so obvious here but more so on the actual bag. The white is cotton eyelet, my most favourite white fabric of all
I freehanded the tulips and borrowed the big leaf from an old applique book I had lying around.
The lining is a cute cotton print I've had waiting for a home FOREVER -- how nice when fabric finally finds it's destiny!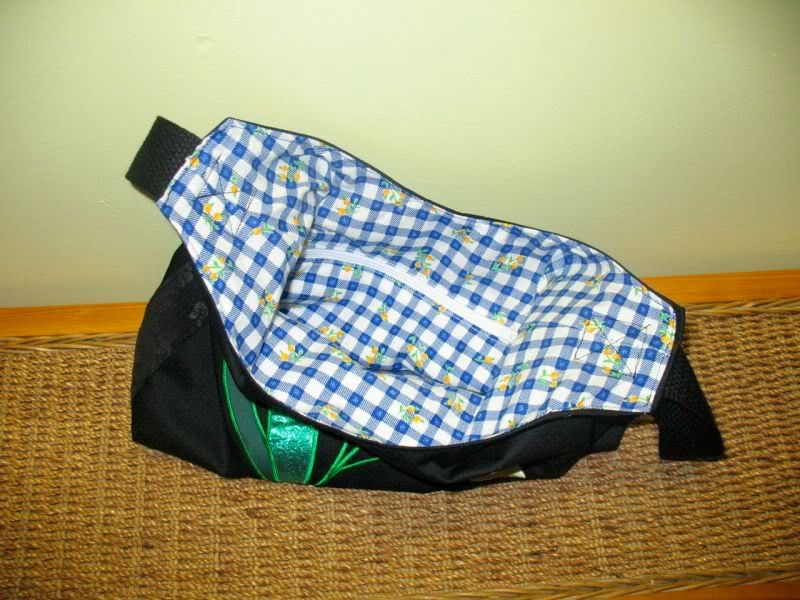 I actually am quite pleased with the shape of the bag -- I started from a pattern this time (unusual) and abandoned it almost entirely halfway through (that's more normal for me LOL). But I think the shape basically turned out how the pattern was done.
Thank you for looking -- and keep your fingers crossed for me the b-day girl is happy!