What do you do when you have one shirt in a great color, but with a stupid design on the front, and another shirt that's just like 4 shirts you already own? You make one shirt that's a great color and not like anything you own, that's what!
It's taken two months, what with finishing school, finding a job, and then moving, but I've finally just put on an Adam Ant box set and blasted through the rest of this shirt today.
Here's what the two shirts looked like before I got to them: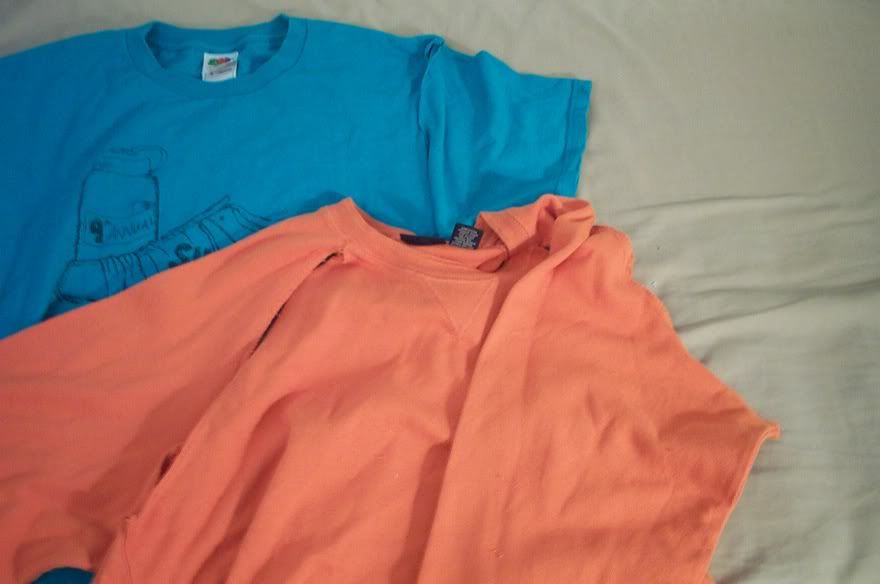 (well...shortly after I got to them, actually... I've already started removing the sleeves from the orange one here)
And here's what they look like now: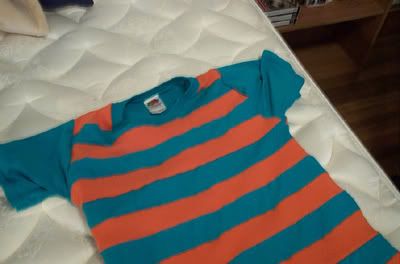 Stay tuned to see what I do with the orange raglan's sleeves.