it's now a bag!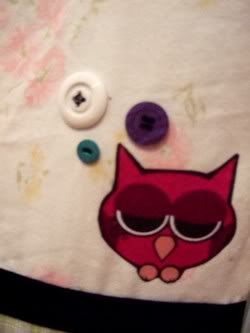 detail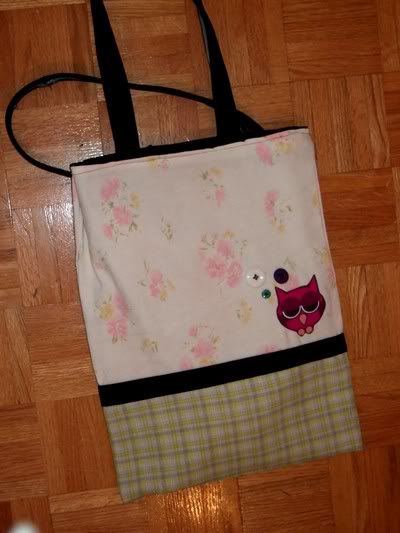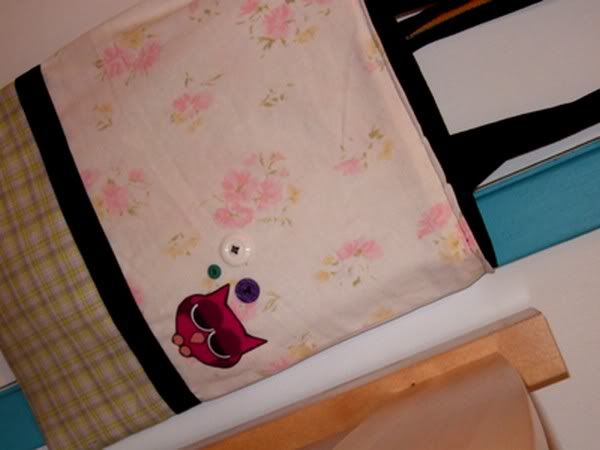 i wanted to make myself a bag for school, but i didn't really have any ideas, so i just used an old nightgown. i'm pretty happy with it. it makes me think of a purse a crazy cat lady (or molly weasley) would like.
i did not take any pictures of the inside (too dark), but it is lined with black velvetish fabric and has two pockets.
comments, questions, insults?
i love replies, they make my day