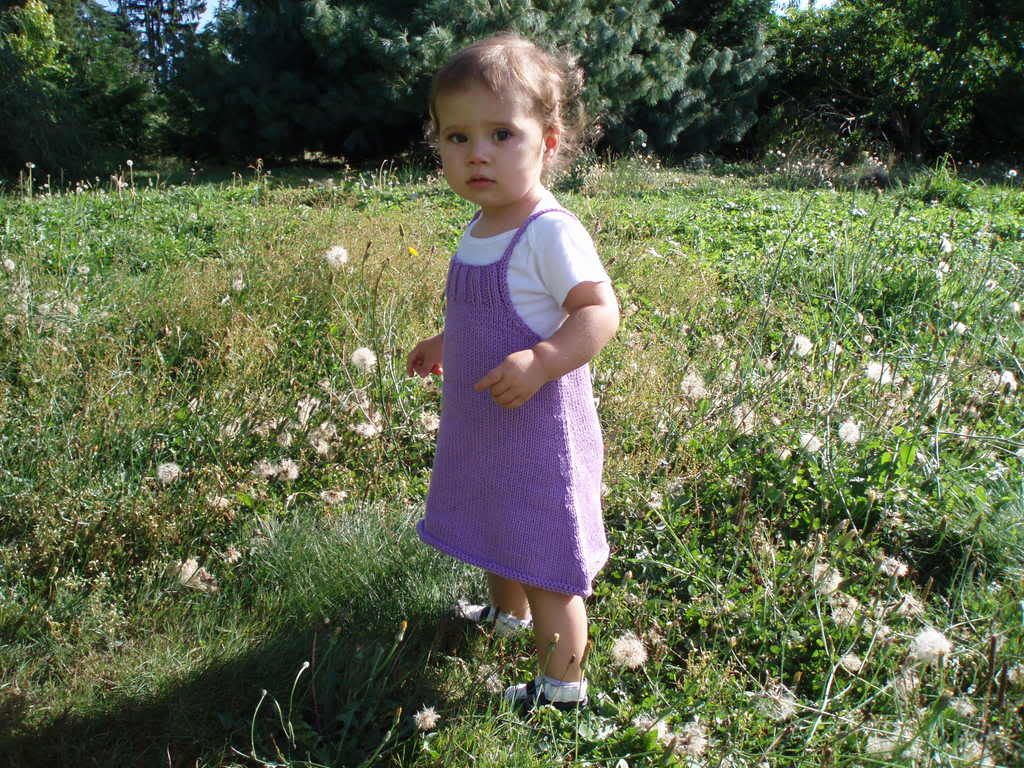 Action shot-The dandelions are almost as tall as her!
The back is the same as the front.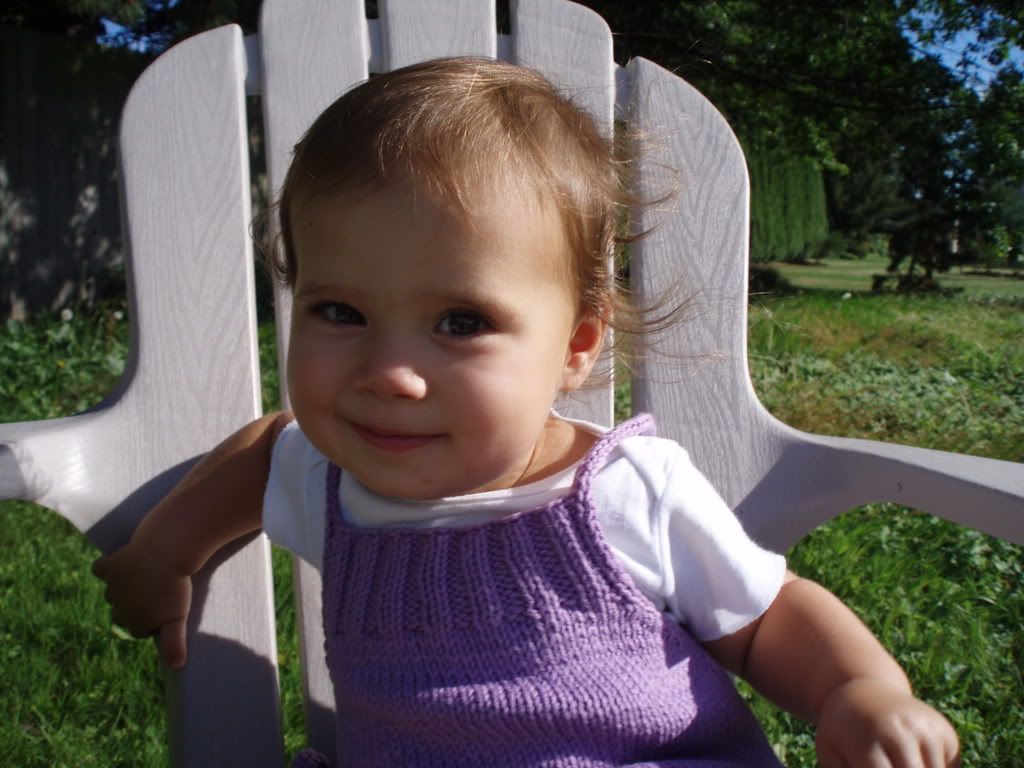 A closeup.
This is my sixteen month old daughter in
Victoria
its a free pattern from Berrocco.
I made some modifications, I knit it in the round, because I hate to purl. I used i cord straps and didn't put the crochet edging around the top. I don't like rolled hems, so I did a few rows of garter at the bottom instead of just knit rows. I used just over one skein of Cascade Sierra for the smallest size. Its still a tad big on her, but I know she will grow into it.
Thanks for looking!