using the wonderful patterns in 'cloth dolls' by brenda brightmore, i've made this little lady, she's 11" small, and her dolly is 2 1/2".
she has little felt shoes, hard to see against her white sox, i know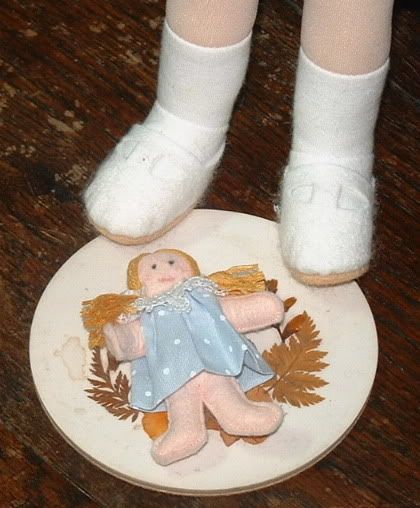 her hat and coat are made from felt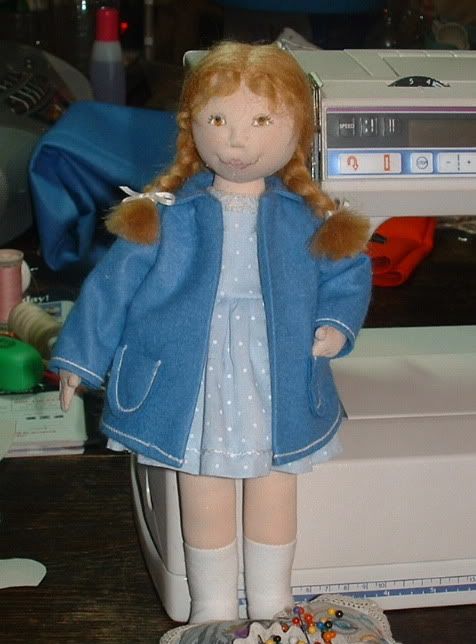 her dress is quilters cotton, and sewn onto her, as she's so small, she also has a waist petticoat and knickers, trimmed with lace.
her body is made from slightly stretchy windsor comfort, with button jointed arms, her nose, mouth and the corners of her eyes are needle sculpted and her features are painted, and i just realised she has no eyebrows!! her hair is mohair roving.
i hope you all like her, and i'd love it if you have any comments or critiques, shall i make another one?