I've been lurking here while I leaned to sew stuffies this summer. This is the first stuffie I've designed myself, and I rather like her. She's made of distressed pleather and green satin, stuffed with lentils. The lentils make her heavy, just like a hand-held elephant would feel.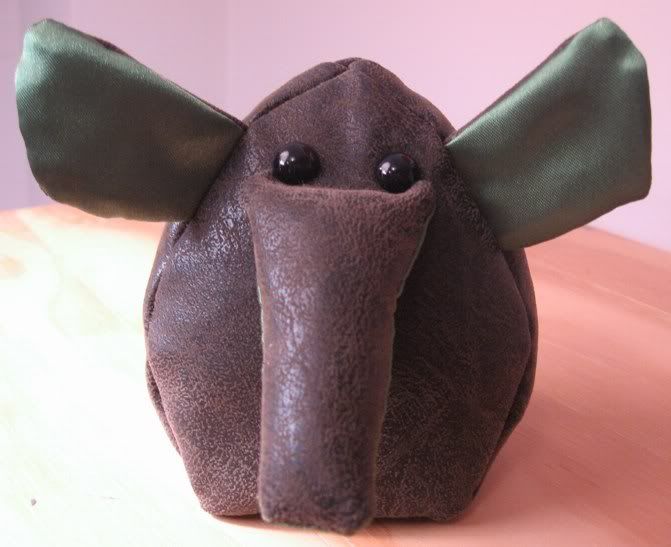 Here she is, proudly displaying her trunk: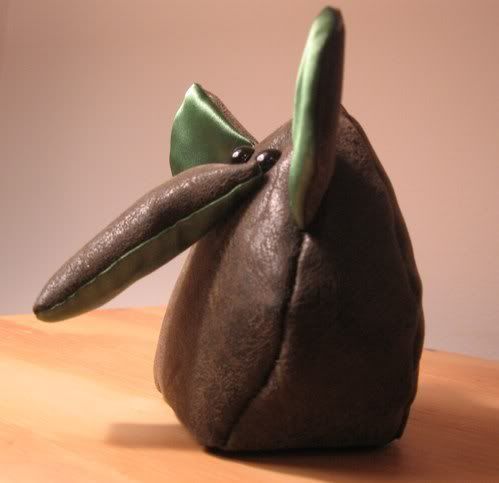 I'm an RA at a residential high school. Here is one of my floor residents getting to know the elephant:
...a couple of students mistook her for an aardvark. Any suggestions? I was originally planning to put legs on her, but she felt finished at this point.
Thanks for looking; I'd love some criticism!