after following a tutorial I found on <a href="
http://decorshandmades.blogspot.com/search?updated-max=2008-03-14T16%3A17%3A00-07%3A00&max-results=5
">de Cor's Handmades</a>, I made some Crystal Balls. The large turquoise one is the first one that I made after following the tutorial, followed by the red one, which was made by request for my friend Cristina to co-ordinate with the cherry she had on her cell phone as a charm. She loved it, and I was thrilled. I want to make alot more now! My next project is going to be a light blue one for my boyfriend's mom, a necklace for Cristina, and a pair of earrings for my friend Laura, who just gave birth to a beautiful baby girl named Sierra Riley Brown yesterday! I also want to try making a Swarovski Heart for my boyfriend's mom for Christmas, and one for my mom. Sorry for the long story, here's pictures!
all of them together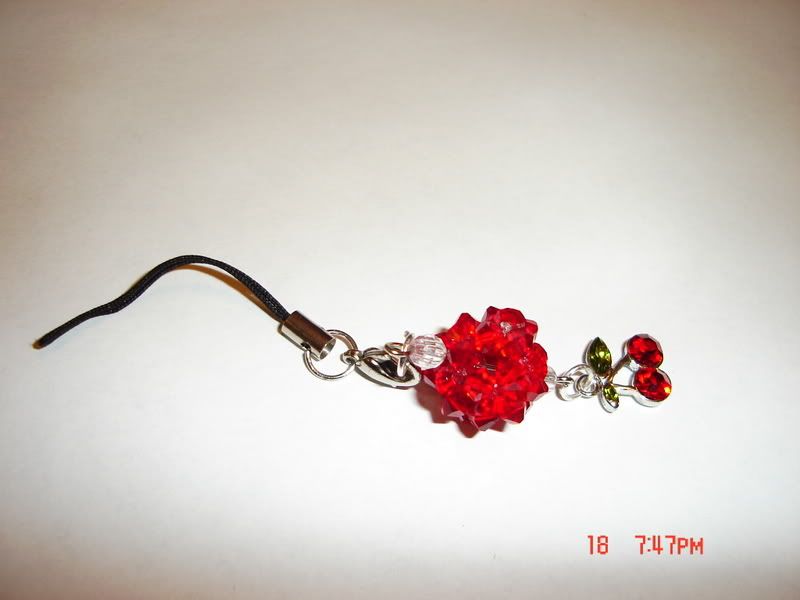 cell phone charm I made for my friend
size comparison. The one on the left is made with 4mm Swarovski Crystals, the one on the right is made with 6mm Crystals