White walls don't bother me much.. it's having a decor that never changes that bores me to tears, so I updated my kitchen. This part of my update is simply a wall covering that's decently quick and inexpensive with good results.
Kitchen walls
before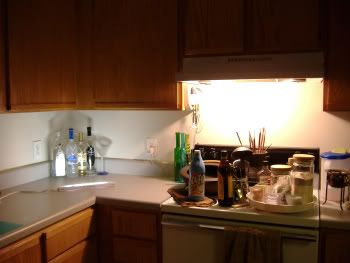 Kitchen walls
after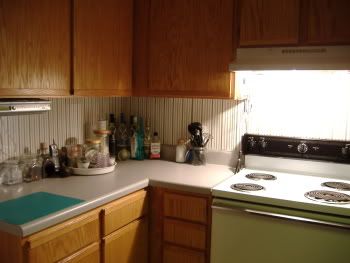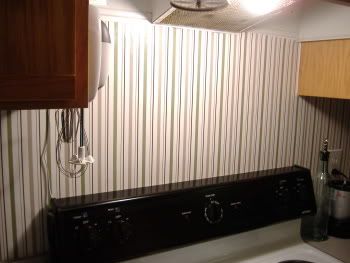 Larger Image ( link >> )
Some tools I used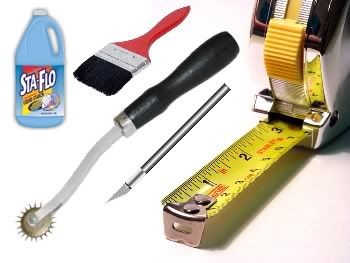 The striped material is shelf liner... the thick cushioned kind. It comes in 12" wide rolls and are 84" in length. For my little apartment kitchen (about 8 x 8 ) it took 4 rolls of liner at $4.98 each.
I applied the liner just like wallpaper, brown bag techniques, and fabric wall treatments. Staples and nails leave holes and velcro, hot glue and other sticky stuff (even plain contact paper) can rip a layer off walls. I used plain ol' starch (used it for a full wall brown bag treatment a few years ago and it's wonderful stuff). I simply applied the liquid to each liner piece and the wall section with a paintbrush for best adhesion.
My kitchen feels like new and this stuff is SO easy to wipe clean. When I'm ready to move, it'll take all of 5 minutes to remove it. I'd do it all over again!
BTW, the name of the shelf liner design is "Uba Tuba"...