So it turns out, if you want to make a pair of Monkey socks with Panda Cotton, you're going to come up a little short: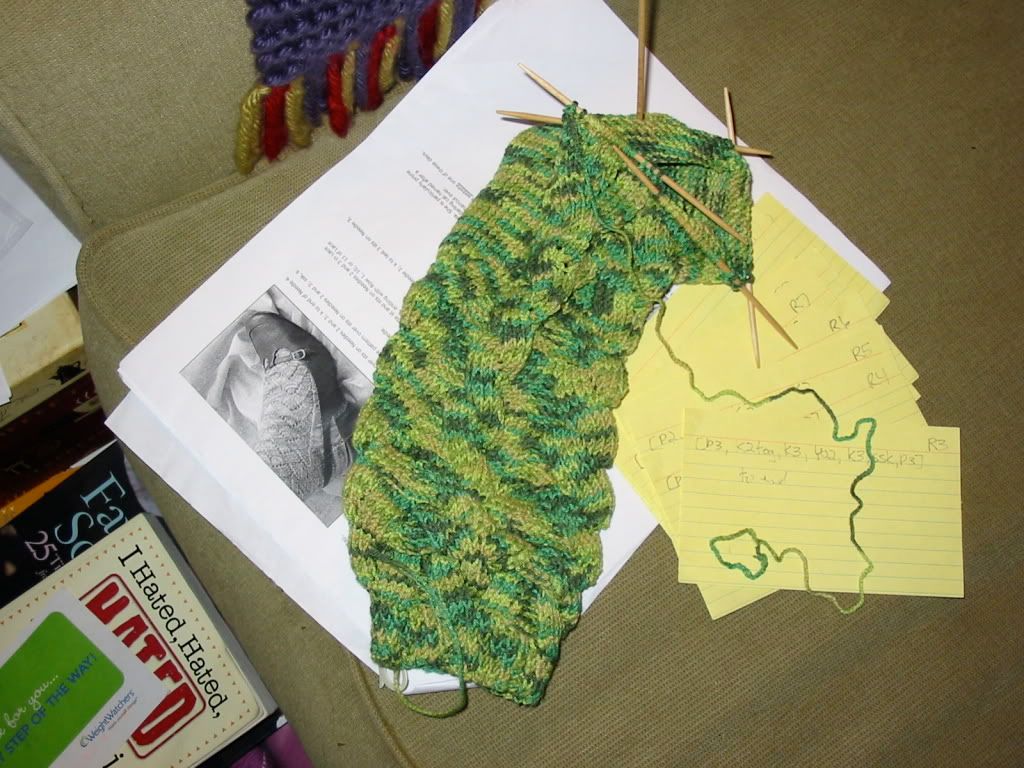 I had turned the heel, reduced back down to 64 stitches and was doing a few more rows before starting the toe decreases.
And does the LYS where I bought the yarn have any more of that color? Nope.
I think I have a solution that I like even more than the original: I'm going to buy a ball of Maizy in lime green (it coordinates, I checked), rip back to the heel, and make the heel and toe in Maizy.
Still ... grrrr! I hate having to buy three balls of yarn to make a pair of socks. It doesn't seem right.